The Summer I Found You

by Jolene Perry
on March 1st 2014
Genres: Contemporary, Young Adult
Pages: 256
Format: Hardcover
Source: Purchased
Goodreads
Reading Challenges: #ShelfLove Challenge 2017, 2017 Contemporary Romance Reading Challenge

All they have in common is that they're less than perfect. And all they're looking for is the perfect distraction.
Kate's dream boyfriend has just broken up with her and she's still reeling from her diagnosis of type 1 diabetes. Aidan planned on being a lifer in the army and went to Afghanistan straight out of high school. Now he's a disabled young veteran struggling to embrace his new life. When Kate and Aidan find each other neither one wants to get attached. But could they be right for each other after all?
Review
This is my third Jolene Perry book and I have to say I think she is a favorite of mine. I really enjoyed The Summer I Found You and had a hard time putting it down.
Kate is dealing with being broken up with and her Type 1 Diabetes diagnosis. Aidan is struggling with losing is his arm in Afghanistan and what to do now that he won't a lifer in the Army. When Aidan's cousin introduces the two they see each other as nothing more than a distraction from the things in their lives. Over time though they grow to be much more than that.
I really like Kate. She wasn't perfect at all and maybe kind of annoying but I still thought that was relatable. She was dealing with a breakup she didn't see coming and a diagnosis she hasn't accepted. While she was super irresponsible with her Diabetes I think it was her just not coming to terms with it and a lot of that has to do with age/maturity level which I can see happening.
Aidan not only had to deal with losing his arm which is huge in itself but the Army was his life plan. He needs to figure out what to do next. One thing that I loved about Aidan was his relationship with his mom. While he has to love with his aunt and uncle he visited his mom a lot and they had such a cute bond.
Kate and Aidan at first were so unsure of each other. Kate blurts out the first thing on her mind all the time which actually seems to be endearing to Aidan. Everyone one is watching what they say or pretending that he doesn't have one arm and I think Kate just talking and asking questions actually makes him a bit more comfortable overall. I liked how the relationship developed and they realized that they actually had feelings for each other and weren't just distractions.
I had two issues with the book though. One, I wish Kate would have just opened up about her diabetes with Aidan. I mean come on, he has gone through a lot her will understand. Two, the book is not set in summer and I don't remember the beach being a thing. That cover and title don't make sense!!! Still, those are totally minor things. I read this super quick and really enjoyed the story, the characters, and the romance.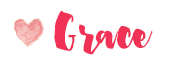 Related Posts