The Statistical Probability of Love at First Sight

by Jennifer E. Smith
Published by Poppy/Little Brown on January 2nd 2012
Genres: Young Adult
Pages: 236
Format: ebook
Source: Purchased
Goodreads

Four minutes changes everything. Hadley Sullivan 17 misses her flight at JFK airport, is late to her father's second wedding in London with never-met stepmother. Hadley meets the perfect boy. Oliver is British, sits in her row. A long night on the plane passes in a blink, but the two lose track in arrival chaos. Can fate bring them together again?
Review
ADORABLE!! This is my second book by Jennifer E. Smith and I now have to read them all. It was short and sweet. Like the perfect palate cleanser between books.
Hadley just missed her plane to her Dad's wedding in England to a woman she has never met. And could care less to meet. She randomly meets Oliver, handsome brit, who happens to be on her new flight.  The two strike up a conversation that lasts the time in the airport and the plane ride. When they get separated after the flight will they see each other again?
There were two main things the  book deals with: love at first sight or more accurately connection at first chance encounter and dealing with broken family relationships. Somehow this is done so well in such a short amount of time. The whole book is set over a 24 hour period with each chapter having a time as the title – appropriately in Eastern Standard Time as well as Greenwich Mean Time. I love the short time span because it sets such a great fast pace as well as makes things a little more intense. I mean it's definitely a little insta-lovey but it is super cute and I didn't find it annoying at all.
Hadley as a character is really relatable. She is seventeen and still dealing with her parents divorce. What makes this even harder for her is that her dad lives over in England and is now engaged. She is still holding onto a lot of anger over the way things happened. I was happy that we got to not only see the romance aspect for Hadley but her work through the family issues with her dad.
Oliver is just too swoon worthy. He is charming, funny and sincere. He keeps Hadley entertained on the flight to help with her phobias with flying. Their dialogue was super sweet and had a quick back and forth to it. We also get to see a little glimpse of Oliver's  family's issues and how they help shed light on Hadley's situation.
We don't see Hadley's mom a ton but when we do I really liked her. She seemed like a very calm and rational person that pushed Hadley in the right direction when she needed. I also enjoyed her Dad's new wife and Violet the bridesmaid when she got to the wedding.
If you love an adorable story, a quick read and like to look at a gorgeous cover I would say to run out and pick this one up!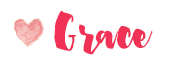 Related Posts