I received this book for free from Publisher via Netgalley in exchange for an honest review. This does not affect my opinion of the book or the content of my review.
The Sister Pact

by Stacie Ramey
Published by Sourcebooks Fire on November 1st 2015
Genres: Young Adult
Pages: 320
Format: eARC
Source: Publisher via Netgalley
Goodreads

A suicide pact was supposed to keep them together, but a broken promise tore them apart
Allie is devastated when her older sister commits suicide - and not just because she misses her. Allie feels betrayed. The two made a pact that they'd always be together, in life, and in death, but Leah broke her promise and Allie needs to know why.
Her parents hover. Her friends try to support her. And Nick, sweet Nick, keeps calling and flirting. Their sympathy only intensifies her grief.
But the more she clings to Leah, the more secrets surface. Allie's not sure which is more distressing: discovering the truth behind her sister's death or facing her new reality without her.
Review
Allie just lost her sister to suicide. But they had a pact and her sister broke it. Now Allie is dealing with her life without her sister trying to find out why she did it and what exactly happened on that night.
Things I Liked
Nick (for the most part). There were a couple of times he was kind of douchey but overall I think he was a good guy. I think he had Allie's best interest in mind. I loved that he was a jock and an artist. He backed off when Allie needed him to but was still there.
Art. All these tortured souls and their art!! I love it though. Art in books is amazing. Allie is an artist and sees people in terms of their colors. Since her sister's death though she has been a little blocked. We see her work to get her art mojo back.
The Unfolding of Events. A lot of what really kept this one moving for me was finding out things. Like why did Allie's sister kill herself? What happened that night? Why did they make a pact? Things were let out all through the story so it wasn't one big reveal.
The Ending. I was content with where it went and how it ended. It wasn't super tidy, tied up all nice with a bow but it was satisfying to me.
Things I Didn't Like as Much
Her Parents. Shocker!!! A YA book with pretty crappy parents. Her dad was a controlling guy, who walked out on them but has ridiculous expectations of Allie. Her mom takes pills and doesn't know how to deal with her or her dad or her.
Max. This is the boy she loves. Has loved forever. And quite frankly, he is a giant ass. He can be nice and caring. But when they are alone. He totally leads her on. Not a fan.
Emery. Her best friend. She was shady and I just didn't think she was as good of a friend as Allie needed.
Things I m Not Sure About
Allie. Ugh. She is such a tough character. I mean she has been through so much with her sister's death and having the whole typical YA crappy parent thing. Still so many times she just kills me with her choices. Also, no one notices how bad she is dealing with everything. And if they do, they don't take the right steps. I mean she is in counseling and what not but it isn't helping. Again, I know this isn't her fault, it is just hard to watch. I feel she does come to a good place and starts to regain control of herself.
I kind of wanted something more with the reveals but it didn't ruin the book or my enjoyment of it. Overall I thought this was a pretty good read.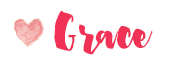 Related Posts