I received this book for free from Publisher in exchange for an honest review. This does not affect my opinion of the book or the content of my review.
The Seven Husbands of Evelyn Hugo

by Taylor Jenkins Reid
Published by Atria Books on June 13th 2017
Genres: Fiction
Pages: 400
Format: ARC
Source: Publisher
Goodreads

From Taylor Jenkins Reid comes an unforgettable and sweeping novel about one classic film actress's relentless rise to the top—the risks she took, the loves she lost, and the long-held secrets the public could never imagine.

Evelyn Hugo is finally ready to tell the truth about her glamorous and scandalous life. But when she chooses unknown magazine reporter Monique Grant for the job, no one in the journalism community is more astounded than Monique herself. Why her? Why now?

Monique is not exactly on top of the world. Her husband, David, has left her, and her career has stagnated. Regardless of why Evelyn has chosen her to write her biography, Monique is determined to use this opportunity to jumpstart her career.

Summoned to Evelyn's Upper East Side apartment, Monique listens as Evelyn unfurls her story: from making her way to Los Angeles in the 1950s to her decision to leave show business in the late 80s, and, of course, the seven husbands along the way. As Evelyn's life unfolds through the decades—revealing a ruthless ambition, an unexpected friendship, and a great forbidden love—Monique begins to feel a very a real connection to the actress. But as Evelyn's story catches up with the present, it becomes clear that her life intersects with Monique's own in tragic and irreversible ways.

Filled with emotional insight and written with Reid's signature talent, this is a fascinating journey through the splendor of Old Hollywood into the harsh realities of the present day as two women struggle with what it means—and what it takes—to face the truth.
Review
I fell in love with Taylor Jenkins Reid's book when I was granted a copy of Maybe in Another Life as one of my first ARCs ever. I read it in a day and it was my favorite book of the year. I have read two more of her books since and loved both. I am holding onto one because I need to know there is one left when I need a TJR book in my life. I was so excited for her latest book before I even knew what it was about because well it was written by her. Well, this one was definitely a bit different but it was still just as amazing as her other books.
While The Seven Husbands of Evelyn Hugo was a departure from her other books it still had her signature easy readability to it along with a focus on relationships. The differences were more in how this looked at the whole life of Evelyn and spanned several decades. I loved looking at how different the world was as Evelyn's story moved along. It was really interesting to see also how she changed along with the times. There was also a dual story going on – one was clearly Evelyn's life story but the other was relating to the person she picked to help tell her story, Monique Grant, a journalist. We get a bit of Monique's life and story throughout as well as eventually finding out how and why Evelyn chose her.
I found the whole premise fascinating and was so pulled into Evelyn's story. It read almost like a memoir, as essentially that it what it was since it is Evelyn telling her story to Monique. As a memoir junkie I loved that and it really had my attention. While some things seemed so big Hollywood of the story it all felt like it could have been a real story. Like Evelyn Hugo really existed and I think that is why this book worked amazingly.
Evelyn was such a complicated character. While I was often rooting for her, she was kind of an awful person when it came down to it. She was ruthless but in that industry at that time being a woman, you probably had to be. Complicated characters are great because they challenge you and make you think and Evelyn definitely did that for me. I wish Monique had a little more to her story though. I found her far less interesting in comparison. I did love her character growth throughout though.
I thought this would be a lot more gushy than it turned out to be but make no mistake I loved this book. It was different and engrossing and just plain addicting for me. Taylor Jenkins Reid remains one of my favorite authors and look forward to whatever she puts out next.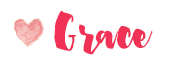 Related Posts