I received this book for free from Publisher in exchange for an honest review. This does not affect my opinion of the book or the content of my review.
The Secret Ingredient of Wishes

by Susan Bishop Crispell
Published by Thomas Dunne Books on September 6th 2016
Genres: Contemporary, Fiction
Pages: 304
Format: ARC
Source: Publisher
Goodreads

26-year-old Rachel Monroe has spent her whole life trying to keep a very unusual secret: she can make wishes come true. And sometimes the consequences are disastrous. So when Rachel accidentally grants an outlandish wish for the first time in years, she decides it's time to leave her hometown—and her past—behind for good.
Rachel isn't on the road long before she runs out of gas in a town that's not on her map: Nowhere, North Carolina—also known as the town of "Lost and Found." In Nowhere, Rachel is taken in by a spit-fire old woman, Catch, who possesses a strange gift of her own: she can bind secrets by baking them into pies. Rachel also meets Catch's neighbor, Ashe, a Southern gentleman with a complicated past, who makes her want to believe in happily-ever-after for the first time in her life.
As she settles into the small town, Rachel hopes her own secrets will stay hidden, but wishes start piling up everywhere Rachel goes. When the consequences threaten to ruin everything she's begun to build in Nowhere, Rachel must come to terms with who she is and what she can do, or risk losing the people she's starting to love—and her chance at happiness—all over again.
Review
Rachel can make wishes come true. That doesn't mean it is a good thing though. Rachel leaves her home to escape the wishes and finds herself in Nowhere, North Carolina – town of the Lost and Found. Rachel stays with the town pie maker Catch. She finds a job and meets a guy. But will her ability to make wishes come true run her out of this town too?
This book was just so darn delightful. The wishes and some other magic that popped added such a fun aspect to the story. I loved how all aspects of Rachel's life were intertwined with her ability and where she ended up. In the literal sense she ended up in Nowhere, North Carolina which I wound up enamored with. It had that great southern small town feel. Everyone knows everyone, there are some quirky characters and inevitably some drama.
All of the characters were fun but Rachel, Catch and Ashe were the best. Rachel was easy to like and root for. She couldn't control her whole wish granting thing so I felt bad for her. Catch was especially a favorite for me. She was a stubborn and sometimes cranky old lady who made pies but also was loving and caring for those who were special to her. Ashe was such a great guy and I couldn't help falling for him myself.
And PIES!! Did I mention there were lots and lots of pies mentioned? It made me so hungry. I never realized there were so many kinds of pies. YUM!
While I would have loved some parts be explained more or things to be looked at in more depth it didn't really take away from my enjoyment. It was a really quick read that was fun but still tugged a little at my emotions. I would definitely recommend for those who read women's fiction and love it a little whimsy in their stories.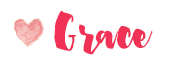 Related Posts