The Sea of Tranquility

by Katja Millay
Published by Atria Books on November 13th 2012
Pages: 426
Format: Audiobook
Source: Purchased
Goodreads

I live in a world without magic or miracles. A place where there are no clairvoyants or shapeshifters, no angels or superhuman boys to save you. A place where people die and music disintegrates and things suck. I am pressed so hard against the earth by the weight of reality that some days I wonder how I am still able to lift my feet to walk.
Former piano prodigy Nastya Kashnikov wants two things: to get through high school without anyone learning about her past and to make the boy who took everything from her—her identity, her spirit, her will to live—pay.
Josh Bennett's story is no secret: every person he loves has been taken from his life until, at seventeen years old, there is no one left. Now all he wants is be left alone and people allow it because when your name is synonymous with death, everyone tends to give you your space.
Everyone except Nastya, the mysterious new girl at school who starts showing up and won't go away until she's insinuated herself into every aspect of his life. But the more he gets to know her, the more of an enigma she becomes. As their relationship intensifies and the unanswered questions begin to pile up, he starts to wonder if he will ever learn the secrets she's been hiding—or if he even wants to.
The Sea of Tranquility is a rich, intense, and brilliantly imagined story about a lonely boy, an emotionally fragile girl, and the miracle of second chances.
Review
WOW. This book. Why didn't I read it sooner?? Well I am glad I finally picked it up because it hooked me from the very beginning. I literally had my headphones in all day listening and finished it in a day and half. The other thing is no matter how amazing I heard it was I never really read the blurb and skimmed reviews so I had no idea what it was about. I love going into a book completely blind and being completely blown away.
Nastya is starting a new school as a new person. She is putting person she was and the things that happened in her past away and trying to make sure she makes no friends. She actively tries to keep people away. Josh already has this down. He pretty much keeps to himself, except for Drew and his family, as everyone he has loved has been taken. When Nastya starts hanging around Josh, whether he want her to or not, the two broken souls come together. But will Nastya's past get in the way.
"There are so many things that can break you if there's nothing to hold you together."
This is so hard to review because this book is everything. I will just throw in a couple of thoughts.
Nastya& Josh. It is clear from the beginning that Nastya has gone through something horrific. She is strong and completely fragile at the same time. She puts on a really hard front, especially at the new school. She is trying to avoid people, friends and relationships. Until she stumbles into Josh's Bennet's garage. These two. I loved them. In all their struggle to keep to themselves and be quiet, they can't help but be drawn to each other. Their friendship and relationship grows so slow and in its own way. Also, they had so much great banter between them.
Drew. He is probably one of the best secondary characters ever. He kind of seems like a jerk at first. I thought "Oh I am not going to like him at all." But I loved him. He was really caring and sweet and a great friend. Also, he added some lightness and humor in a sometimes heavy book.
Feelings. Man, this book brought all sorts of feels. My heart hurt for Nastya and Josh for all they had been through. There were so many emotional moments. My favorite was being left with a feeling of hope.
Audio. The audio here was amazing. Especially for Nastya's part. She was fabulous. Josh's took me some time to get used to. Still I thought it was a wonderful listen.
If you haven't read this yet then please do yourself a favor – go get the book ro the audio and start it immediately. Your welcome.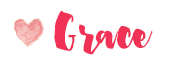 Related Posts