The Rosie Project

by Graeme Simsion
Published by Penguin UK on April 11th 2013
Genres: Fiction, General
Pages: 384
Format: ebook
Source: Library
Buy on Amazon
Goodreads

An international sensation, this hilarious, feel-good novel is narrated by an oddly charming and socially challenged genetics professor on an unusual quest: to find out if he is capable of true love.

Don Tillman, professor of genetics, has never been on a second date. He is a man who can count all his friends on the fingers of one hand, whose lifelong difficulty with social rituals has convinced him that he is simply not wired for romance. So when an acquaintance informs him that he would make a "wonderful" husband, his first reaction is shock. Yet he must concede to the statistical probability that there is someone for everyone, and he embarks upon The Wife Project. In the orderly, evidence-based manner with which he approaches all things, Don sets out to find the perfect partner. She will be punctual and logical—most definitely not a barmaid, a smoker, a drinker, or a late-arriver.

Yet Rosie Jarman is all these things. She is also beguiling, fiery, intelligent—and on a quest of her own. She is looking for her biological father, a search that a certain DNA expert might be able to help her with. Don's Wife Project takes a back burner to the Father Project and an unlikely relationship blooms, forcing the scientifically minded geneticist to confront the spontaneous whirlwind that is Rosie—and the realization that love is not always what looks good on paper.

The Rosie Project is a moving and hilarious novel for anyone who has ever tenaciously gone after life or love in the face of overwhelming challenges
Review
"Logically, I should be attractive to a wide range of women. In the animal kingdom, I would succeed in reproducing."
Don Tillman, 39, a geneticist is looking for a wife. Actively. So much so he created the Wife Project. It included a very detailed questionnaire for potential wives to fill out. Then he would be able to get rid of all the unsuitable candidates. It's the perfect solution right? His friend Gene sends over a candidate who he says passes the questionnaire. Rosie comes barging into Don's office and isn't quite the perfect mate he thought she would be. While he soon decides she isn't right for the wife project he does decide to help her with her own project of helping to find out who her father is, The Father Project.
"I have never found it easy to make friends, and it seems that the deficiencies that caused this problem have also affected my attempts at romantic relationships."
Don is adorable.I loved Don Tillman. Yes, he was quirky and socially awkward. But his intentions were so good. These quirks also made for some really fun and light moments throughout the book. I loved watching him grow and change as the story went on. I also loved that these changes happened slowly and they were subtle. The moment when he realizes his feelings for Rosie and what exactly they mean was so sweet.
"Humans often fail to see what is close to them and obvious to others."
Rosie is kick ass. Rosie is pretty much the exact opposite of Don. She is a barmaid who smokes, is loud, constantly late and follows no schedule. Don eventually realizes that Rosie is also patient, smart and persistent. My favorite thing about Rosie is how she is always standing up for Don and pulling him out of awkward situations even when he seems to be a little oblivious to what is going on (although sometimes he is painfully aware).
"The rest of the evening was incredible, changed totally by one dance."
Don and Rosie together had some amazingly funny times. From their first date filled with all sorts of shenanigans, to their work on the Father project they always seem to find themselves in crazy situations and always a hilarious way through them. The on part I didn't like (and maybe I wasn't supposed to) was Don's friend Gene. He was kind of gross and sexist. God bless his wife. But there was character growth – brought on by a new Don – so that was at least gratifying.
I also have read some positive and negative things about the inclusion of the topic of Aspergers. I don't believe it was ever outwardly noted that Don has is but he did give a speech to a group of young people who did. It was strongly written to the point that you assumed that Don did have Asbergers or at least had some of the tendencies commonly associated with it. I have no real life experience with this with close family or friends but I will also say the book didn't make me think this is the case all the time. I also didn't think it was the main point of the book. However, I can see how some people might be rubbed the wrong way.
"I asked you here tonight because when you realise you want to spend the rest of your life with somebody, you want the rest of your life to start as soon as possible."
I read this in two days and would have read it in one it wasn't for those pesky little humans I created. I didn't want to put it down as I was enjoying Don and Rosie entirely too much. It was light, funny but had a good number of touching moments as well. Up next: The Rosie Effect!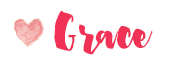 Related Posts