The Rosie Effect

by Graeme Simsion
Published by Simon and Schuster on December 30th 2014
Genres: Contemporary, Fiction, Romance
Pages: 352
Format: ebook
Source: Library
Buy on Amazon
Goodreads

The highly anticipated sequel to the New York Times bestselling novel The Rosie Project, starring the same extraordinary couple now living in New York and unexpectedly expecting their first child. Get ready to fall in love all over again.Don Tillman and Rosie Jarman are back. The Wife Project is complete, and Don and Rosie are happily married and living in New York. But they're about to face a new challenge because— surprise!—Rosie is pregnant. Don sets about learning the protocols of becoming a father, but his unusual research style gets him into trouble with the law. Fortunately his best friend Gene is on hand to offer advice: he's left Claudia and moved in with Don and Rosie. As Don tries to schedule time for pregnancy research, getting Gene and Claudia to reconcile, servicing the industrial refrigeration unit that occupies half his apartment, helping Dave the Baseball Fan save his business, and staying on the right side of Lydia the social worker, he almost misses the biggest problem of all: he might lose Rosie when she needs him the most.
I fell in love with The Rosie Project. I kinda fell a little out of love when I read The Rosie Effect. It was cute but didn't quite have the same magic that The Rosie Project originally had.
We pretty much start off not to far from where we last left Don and Rosie. They are in New York City, both still working at a cocktail bar together, Rosie studying at Columbia and Don working there. All is going well when Rosie tells Don she is pregnant. This takes Don by surprise and raises some questions about whether he will be an appropriate father. We see Don fumble his way through this pregnancy – trying to be supportive and informative and well kind of failing at it in his own way. Gene, his best friend, is out in New York as well now as well as his friend Dave who try to help him out. Will Rosie accept him in this new role?
The problem I had with this was there was much less interaction with Don and Rosie in this book. And when there was it wasn't as fun and crazy. It was kind of sad and frustrating. Also, some of the times where Don gets into some crazy situations it was way unbelievable on how it was handled or the outcome. I guess it was for humor's sake, but I kind of rolled my eyes.
As far as secondary characters go Gene still got on my nerves. He would be giving good advice and helping out and then be kind of slimy again. His other friend Dave, who last book he met at a baseball game and drank beer on a now regular occasion for guy's night, was much  more likable and relatable. He also had a wife who was pregnant and he was doing his best to deal with impending fatherhood. I thought this was a great way to show all different kinds of people can struggle with or deal with these events differently but still be ok.
"But I had concluded that being myself, with all my intrinsic flaws, was more important than having the thing I wanted most."
I would still recommend to read it if you enjoyed the first book. Overall it was cute and had some fun moments and ended on a heartening note. Just don't expect The Rosie Project and you will be fine.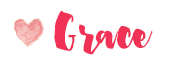 Related Posts