I received this book for free from Publisher in exchange for an honest review. This does not affect my opinion of the book or the content of my review.
The Roanoke Girls

by Amy Engel
Published by Crown on March 7th 2017
Genres: Mystery
Pages: 276
Format: ARC
Source: Publisher
Goodreads

Roanoke girls never last long around here. In the end, we either run or we die.
After her mother's suicide, fifteen year-old Lane Roanoke came to live with her grandparents and fireball cousin, Allegra, on their vast estate in rural Kansas. Lane knew little of her mother's mysterious family, but she quickly embraced life as one of the rich and beautiful Roanoke girls. But when she discovered the dark truth at the heart of the family, she ran fast and far away.
Eleven years later, Lane is adrift in Los Angeles when her grandfather calls to tell her Allegra has gone missing. Did she run too? Or something worse? Unable to resist his pleas, Lane returns to help search, and to ease her guilt at having left Allegra behind. Her homecoming may mean a second chance with the boyfriend whose heart she broke that long ago summer. But it also means facing the devastating secret that made her flee, one she may not be strong enough to run from again.
As it weaves between Lane s first Roanoke summer and her return, The Roanoke Girls shocks and tantalizes, twisting its way through revelation after mesmerizing revelation, exploring the secrets families keep and the fierce and terrible love that both binds them together and rips them apart.
Review
Well that wasn't what I was expecting!! This book is dark and messed up and will not be for everyone. That said I like dark books so I really enjoyed it.
After Lane's mom dies, she is shipped off to live with her mother's family in rural Kansas that she has never met. It is her Grandfather, Grandmother and her cousin Allegra. Immediately she feels at home at her new home and as one of Roanoke Girls. During her summer she learns some dark truths about her family and leaves to be on her own. Eleven years later she returns when Allegra goes missing with the guilt she left her there. She is not only returning to her family and their secrets but to the boyfriend she left behind. She left once but will she ba able to leave there a second time?
The book is told in alternating times – past, or the first time Lane went to live in Kansas and present, when she goes back to find Allegra. Scattered throughout these chapters are little chapters for each of the other Roanoke girls from the past and little snippets of their stories. t was all dark, twisty and uncomfortable. Still, I had to know what happened to Allegra and what would happen to Lane.
Pretty much everyone in this book is a little messed up if not full out super messed up. Not only the family but even some of the characters we see from town have their own issues. Lane didn't seem to have matured or gotten a hold of herself in the eleven years since she had left. I mean considering her life with her mother and then her time in Kansas it wasn't shocking. I did like her boyfriend Connor in the present. He had changed, matured and I was hoping that would be something that would affect Lane in a positive way.
The setting in itself was depressing and creepy. Lane says the house itself looks crazy with all these additions and being so isolated and felt like it had a life of its own. Then the town is outdated with not much in it or things for anyone to do. It all just added to the overall feeling of the book.
Again this will not be for everyone but I liked how it was done. The pacing was done well and the mystery really kept me interested to see what would happen. If you can handle tough dark topics I would recommend this.
For other tour dates see here.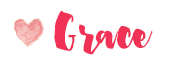 Related Posts