I received this book for free from Publisher via Netgalley in exchange for an honest review. This does not affect my opinion of the book or the content of my review.
The Rain Sparrow (Honey Ridge, #2)

by Linda Goodnight
Published by HQN Books on February 23rd 2016
Genres: Fiction, Romance
Pages: 384
Format: eARC
Source: Publisher via Netgalley
Goodreads

New York Times bestselling author Linda Goodnight welcomes you back home to Honey Ridge, Tennessee, with another beautiful story full of hope, haunting mystery, and the power to win your heart...
Famous yet anonymous, thriller writer Hayden Winters lives a life colored by lies. Deeply ashamed of his past, his hunger for an honest relationship and dreams of starting a family remain unsatisfied, and he can trust no one with his secrets. He's determined to outrun his personal demons, but the charming old Peach Orchard Inn and a woman whose presence is as gentle as a sparrow's song stops him in his tracks.
Carrie Riley is afraid of everything from flying to thunderstorms, and pretty much of life itself. But meeting the enigmatic writer staying at the inn emboldens her to learn everything about him. When they discover a fragile boy hiding at the inn, Hayden is honor-bound to help Carrie protect him. Soon they're led to a centuries-old mystery that haunts Hayden's sleep, and his only safe haven is Carrie. As the secrets of the past and present force their lives to become entwined, all that's left to come to light is love—if the grim truth doesn't tear them apart first.
Review
Carrie is a librarian in Honey Ridge. She is scared of storms and pretty much everything else. Hayden is a writer who comes to stay at the local inn as a way to draw inspiration for his next novel. He is someone who is ashamed of his past and tries to avoid it at all costs. Still a different kind of past keeps haunting him in his dreams. When the two find a small boy hiding from a storm they take an interest in him and his well being. They both need to face their pasts, things they are scared of  and open up to the possibility of something more than friendship.
I wasn't sure what to expect with this but I was pleasantly surprised at how much I enjoyed it. Here are the top 5 things I liked about The Rain Sparrow.
Hayden and Carrie. The two main characters in this were great. They were both so kind, loving and sweet. While they both had their issues and kept some stuff back from each other they were able to work through all the obstacles. They were a very easy couple to root for.
Historical Chapters. During his time at the inn, Hayden has dreams about the inn and it's owners right after the civil war. He doesn't understand why he is having these dreams and how he knows so much about these people and their story. These dream chapters tell the story of a Northerner man who comes to work at the inn and its mill and the Southern woman who lives there. I enjoyed them so much I wish there was a whole book around them and that time. I may have to search out some more civil war fiction!
Heavy Book References. Pretty much this will happen if your two main characters are a librarian and writer. I always love a heavy dose of book references in my stories and this was no different.
Southern Charm. This book made me want to go stay at a beautiful inn down in the south. It seemed picturesque, the small town was charming and the people seemed so interesting and, well, for lack of a better word, southern!
Happy Ending. I am always happy when books like this end happily. All story lines seemed to wrap up nicely and put a smile on my face.
I thought the pacing was done well and always kept me interested in what would happen next. My only thing is it was written in the third person and that isn't my favorite. Still it was done well and it didn't bother me too much. If you enjoy southern, small town stories with some historical fiction interlaced this would be for you. While this is the second book in the Honey Ridge series it reads as a stand alone.I am very excited to check out the first book in this series now!
---
New York Times and USA Today Bestseller, Linda Goodnight is the winner of the RITA and other highly acclaimed awards for her emotional fiction. Active in orphan ministry, this former nurse and teacher enjoys writing fiction that carries a message of hope and light in a sometimes dark world. A country girl, she lives in Oklahoma.
Connect with Linda
Website | Facebook | Twitter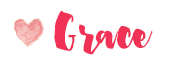 Related Posts