I received this book for free from Publisher via Netgalley in exchange for an honest review. This does not affect my opinion of the book or the content of my review.
The Railwayman's Wife

by Ashley Hay
Published by Atria Books on April 5th 2016
Genres: Fiction, Historical
Pages: 288
Format: eARC
Source: Publisher via Netgalley
Goodreads

Amidst the strange, silent aftermath of World War II, a widow, a poet, and a doctor search for lasting peace and fresh beginnings in this internationally acclaimed, award-winning novel.
When Anikka Lachlan's husband, Mac, is killed in a railway accident, she is offered—and accepts—a job at the Railway Institute's library and searches there for some solace in her unexpectedly new life. But in Thirroul, in 1948, she's not the only person trying to chase dreams through books. There's Roy McKinnon, who found poetry in the mess of war, but who has now lost his words and his hope. There's Frank Draper, trapped by the guilt of those his medical treatment and care failed on their first day of freedom. All three struggle to find their own peace, and their own new story.
But along with the firming of this triangle of friendship and a sense of lives inching towards renewal come other extremities—and misunderstandings. In the end, love and freedom can have unexpected ways of expressing themselves.
The Railwayman's Wife explores the power of beginnings and endings, and how hard it can sometimes be to tell them apart. Most of all, it celebrates love in all its forms, and the beauty of discovering that loving someone can be as extraordinary as being loved yourself.
Review
Set a couple of years after WWII, Annika and her husband Mac along with their daughter are carrying on with their lives. That is until a tragic accident takes the life of Mac leaving Annika and their daughter alone. Annika accepts a job at the Railway Institute's library. While Annika tries to find her way now so do Frank and Roy, now home after the war. They are still so deeply affected and trying to figure out how to live life again. Can all three find their way?
This book just sounded like a beautiful historical story and it was. However, it may have been a bit too beautiful with not enough story for me. While everything was described in great detail, sometimes I wished for more meat to the story. I wanted more of character interaction and dialogue. Also, there were some flashback type scenes of Annika and Mac and while they provided a nice background I wanted more of the present. More of Annika, Frank and Roy.More Annika and her daughter. Just more. I felt like very little actually happened.
I will say I loved the setting. It takes place in Thirroul, New South Wales, Australia.This is where all that beautifully descriptive writing was a big plus. I loved reading about the beach they lived near and the ocean. Made me want to go there and see it for myself.
While the ending was probably very realistic and not the HEA I would have expected, it left me quite sad. Sad for everyone really. If you life historical fiction, aren't in need of a HEA and like beautiful writing I would give this one a try.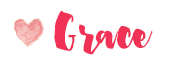 Related Posts