I received this book for free from Publisher via Netgalley in exchange for an honest review. This does not affect my opinion of the book or the content of my review.
The Perfect Stranger

by Megan Miranda
on April 11th 2017
Genres: Mystery, Suspense
Pages: 352
Format: eARC
Source: Publisher via Netgalley
Goodreads

In the masterful follow-up to the runaway hit All the Missing Girls, a journalist sets out to find a missing friend, a friend who may never have existed at all.
Confronted by a restraining order and the threat of a lawsuit, failed journalist Leah Stevens needs to get out of Boston when she runs into an old friend, Emmy Grey, who has just left a troubled relationship. Emmy proposes they move to rural Pennsylvania, where Leah can get a teaching position and both women can start again. But their new start is threatened when a woman with an eerie resemblance to Leah is assaulted by the lake, and Emmy disappears days later.
Determined to find Emmy, Leah cooperates with Kyle Donovan, a handsome young police officer on the case. As they investigate her friend's life for clues, Leah begins to wonder: did she ever really know Emmy at all? With no friends, family, or a digital footprint, the police begin to suspect that there is no Emmy Grey. Soon Leah's credibility is at stake, and she is forced to revisit her past: the article that ruined her career. To save herself, Leah must uncover the truth about Emmy Grey—and along the way, confront her old demons, find out who she can really trust, and clear her own name.
Everyone in this rural Pennsylvanian town has something to hide—including Leah herself. How do you uncover the truth when you are busy hiding your own?
Review
Last year All the Missing Girls totally wowed me. The whole telling the story backward gimmick actually worked, plus the writing and story were there to back it up. So of course when Megan Miranda had a new book out I was all in. While I didn't love it like All the Missing Girls, The Perfect Stranger was still a pretty good book.
We have Leah Stevens who has gotten into some hot water at work and in her personal life in Boston and needs to get far away. When she bumps into an old roommate who is also in a bad situation they decided to live together again but this time in out in a small Pennsylvanian town. Leah changes her profession to a teacher and tries to keep a low profile. Still, with creepy calls and emails, a woman who looks like her that was almost killed and a roommate that seems to not be around a lot more than normal, Leah is wondering not only how out of the spotlight she can stay in this small town but if she is even safe.
This book just had such a creepy atmosphere and feeling to it. Like if it was made into a movie it would have been shot with an off color, darker filter to give a certain vibe. But it is a book so the writing did that perfectly. Information about Leah, her past and her roommate is all given out slowly so you never really have a full picture. This also made me question whether our main character was a reliable narrator because I just didn't know what to think. I did appreciate a little romance that happened with Leah and a police detective. I really liked him but of course that made me suspicious!!
Anyway, I hate going into any more details even though I hate being vague but books like this are best gone into with little information. If you liked her last book or like a good mystery you should definitely check this one out.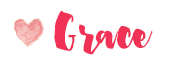 Related Posts