I received this book for free from Publisher via Edelweiss in exchange for an honest review. This does not affect my opinion of the book or the content of my review.
The Perfect Girl

by Gilly Macmillan
on March 3rd 2016
Genres: Fiction, Suspense
Pages: 448
Format: eARC
Source: Publisher via Edelweiss
Goodreads

To everyone who knows her now, Zoe Maisey - child genius, musical sensation - is perfect. Yet several years ago, Zoe caused the death of three teenagers. She served her time. And now she's free.
Her story begins with her giving the performance of her life.
By midnight, her mother is dead.
The Perfect Girl is an intricate exploration into the mind of a teenager burdened by brilliance. It's a story about the wrongs in our past not letting go and how hard we must fight for second chances.
Review
I was really looking forward to MacMillan's second book after her reading her debut What She Knew, which I really enjoyed. Unfortunately, The Perfect Girl didn't have the same addictive quality for me as her first book.
Zoe is a musical genius with a sordid past. A past her stepfather and stepbrother know nothing about. When the past come back to haunt her during a concert her mother ends up dead that night.
I am not sure what it was but I just never connected to the story or the characters in it. It was somewhat predictable with a twist that wasn't twisty and characters that were harder to get behind. We get multiple perspectives including Zoe and her family. There were some that seemed like we could have done without. My favorite characters and perspectives are her Aunt Tessa and her solicitor Sam, who in my opinion got the worst deal in this book. I literally felt so bad for this character I was mad at how it all happened.
My biggest issue was I found the story a bit  boring and slow. I was able to put it down easily and really had to push myself to get through it to see if the ending would make it worth it. Honestly it didn't really. It was a solid story and I enjoyed parts but did not live up to the hopes I had built up after her debut. I do think lots of people will enjoy this though and if the blurb grabs you definitely give it a try.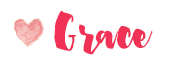 Related Posts