I received this book for free from Publisher via Netgalley in exchange for an honest review. This does not affect my opinion of the book or the content of my review.
The Passenger

by Lisa Lutz
Published by Simon & Schuster on March 1st 2016
Genres: Fiction, Suspense
Pages: 302
Format: eARC
Source: Publisher via Netgalley
Goodreads

From the author of the New York Times bestselling Spellman Files series, Lisa Lutz's latest blistering thriller is about a woman who creates and sheds new identities as she crisscrosses the country to escape her past: you'll want to buckle up for the ride!
In case you were wondering, I didn't do it. I didn't have anything to do with Frank's death. I don't have an alibi, so you'll have to take my word for it...
Forty-eight hours after leaving her husband's body at the base of the stairs, Tanya Dubois cashes in her credit cards, dyes her hair brown, demands a new name from a shadowy voice over the phone, and flees town. It's not the first time.
She meets Blue, a female bartender who recognizes the hunted look in a fugitive's eyes and offers her a place to stay. With dwindling choices, Tanya-now-Amelia accepts. An uneasy―and dangerous―alliance is born.
It's almost impossible to live off the grid today, but Amelia-now-Debra and Blue have the courage, the ingenuity, and the desperation, to try. Hopscotching from city to city, Debra especially is chased by a very dark secret…can she outrun her past?
With heart-stopping escapes and devious deceptions, The Passenger is an amazing psychological thriller about defining yourself while you pursue your path to survival. One thing is certain: the ride will leave you breathless.
Review
Tanya is on the run after leaving her husband dead at the bottom of the stairs. She needs to run away and become someone else . . . again. Already running from a secret from her first life, Tanya becomes someone else again and again and . . . . Will she ever be able to stop running?
I wanted so much more from this one. Don't get me wrong, I enjoyed it but I just didn't LOVE it. And I really wanted to. I wanted to be hooked and not be able to put it down. I wanted to either be rooting for or completely hate the MC. I wanted to be left speechless with the ending.  I didn't get any of that.
I felt the pacing a bit slow. It was a book I could put down with no issues. I just didn't feel the suspense, edge of my seat type feeling that I was hoping for. That isn't to say there wasn't a lot going on because there was. I just didn't get as invested as I would have hoped.
The main character – let's call her Tanya for the review's sake – was clearly not someone you could trust. I wasn't sure if she was good or bad or somewhere in between. I wasn't rooting for or again her. I didn't like or dislike her. I was pretty eh on her. I usually like my MCs to evoke something stronger than that in me, for good or for bad.
After all the running and what not I was hoping for a big ending, a big secret revealed and I felt like the ending tried to do that, it just didn't work for me as much.
One thing I did like was emails our MC sent and received from someone from her first life. It helped to slowly let out details to help us put together a better picture of the MC and understand her and her motivations.
All of that probably makes it sound like I wouldn't recommend it but I would. If you like mysteries/suspense/thrillers I would still give this one a try. Just maybe don't expect that wow moment like I was.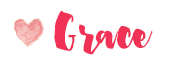 Related Posts