I received this book for free from Publisher via Edelweiss in exchange for an honest review. This does not affect my opinion of the book or the content of my review.
The Outliers (The Outliers, #1)

by Kimberly McCreight
Published by HarperCollins on May 3rd 2016
Genres: Suspense, Young Adult
Pages: 336
Format: eARC
Source: Publisher via Edelweiss
Goodreads

It all starts with a text: Please, Wylie, I need your help.
Wylie hasn't heard from Cassie in over a week, not since their last fight. But that doesn't matter. Cassie's in trouble, so Wylie decides to do what she has done so many times before: save her best friend from herself.
This time it's different, though. Instead of telling Wylie where she is, Cassie sends cryptic clues. And instead of having Wylie come by herself, Jasper shows up saying Cassie sent him to help. Trusting the guy who sent Cassie off the rails doesn't feel right, but Wylie has no choice: she has to ignore her gut instinct and go with him.
But figuring out where Cassie is goes from difficult to dangerous, fast. As Wylie and Jasper head farther and farther north into the dense woods of Maine, Wylie struggles to control her growing sense that something is really wrong. What isn't Cassie telling them? And could finding her be only the beginning?
Review
I always love a good mystery/thriller. I find it is harder to find really good ones in the YA genre in general. I liked Reconstructing Amelia from this author so I was pretty excited. Overall, I think it did a fairly good job of delivering.
Wylie hasn't left her house in a really long time. After her mother died things got really bad for her and deteriorated over time despite seeing a therapist. When her best friend Cassie who she hasn't spoken to in a while goes missing Wylie is worried. Cassie's boyfriend Jasper comes to get Wylie to go find Cassie on their own. While Cassie is texting them to help her and telling them where to go, Wylie can't help but have a growing sense of uneasiness. What is Cassie not telling them? What will happen when they get to her?
This started off a little slow and I wasn't really sure where this was going. I mean I am all for a road trip but Wylie and Jasper on this really long, dangerous mission to save Cassie while avoiding parents and not alerting authorities was silly. Maybe not at first – like I get it you want to save your friend. But then it started to get ridiculous. It seemed from the beginning there was something fishy with the whole scenario and the fact that Wylie and Jasper didn't seem to get that puzzled me. Still I was super into the mystery of where Cassie was, whether she was in on it or not, whether they would find her.
Without giving any more away, I will say things got weird and a little out of genre after a while. It kind of got sci-fi-ish. Honestly, I liked the post-road  trip part more and the genre switch worked for me. Even if it was a little out there I thought there was a lot of good tension, action and twists that kept me flipping the pages.
I kind of loved the ending so much, even if a bit predictable and cheesy (sometimes that is how I roll) and am actually sad to see this is a series. Sometimes I think things are better left alone. With that said I will totally read the next book whenever it comes out so I can find out where the story goes.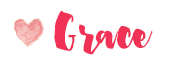 Related Posts