The Opportunist (Love Me With Lies, #1)

by Tarryn Fisher
Published by Tarryn Fisher on February 3rd 2013
Genres: Contemporary, New Adult, Romance
Pages: 427
Format: ebook
Source: Purchased
Goodreads

Olivia Kaspen is a sharp tongued manipulator used to always getting what she wants. With just one exception-Caleb Drake, the one she foolishly let slip away. After a chance encounter brings Caleb back into her life, Olivia finds herself wanting a second chance with her first love, and asking herself how far she is willing to go to get him back. Her only problem is a red head named Leah, Caleb's new love. Olivia must fight for what was once hers, and in the process discover that sometimes love falls short of redemption.
Review
This series is one I feel everyone who has read it raves about and Tarryn Fisher is an author that readers are very passionate about. I have read Mudvein and enjoyed it. I mean it was fucked up but I liked it. This was fucked up but I liked it too. Still I thought it would be more fucked up (what does that say about me??)
I'm not sure if I was supposed to like Olivia but I really did. I mean don't get me wrong she does some messed up stuff. Still, I just liked her, rooted for her and kind of understood where she was coming from at least. Then there is Caleb. I mean he was pretty much perfect. He was really understanding with Olivia for so long. Plus all the romantic gestures and what not. I wanted these together no matter what.
As far as other characters there was Olivia's roommate and friend Cammie. She annoyed the living crap out of me. I mean she was a good enough friend she just got on my nerves. Then there is Leah . . . Yeah I'll let you just find out about her on your own.
I don't want to say really much about the plot because it is best to go in not knowing much. Just know it is messed up with twists, turns and other things that will make your head and heart hurt. For those that have read, I was confused on one thing though.   View Spoiler »Was the whole missing girl, rapist storyline just a red herring? I didn't understand if that was actually connected to anything besides her not going with him in the beginning. « Hide Spoiler
While I enjoyed it, I thought it moved a bit slow. I know I am probably the only person who thinks this but it took me a while to really get into it. Also, like I said I just thought it would be a little more messed up and kept waiting for an even bigger twist or reveal of something. Maybe everyone built it up too much for me?? Either way I am excited to get to the next book, Dirty Red and see where this goes.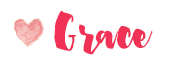 Related Posts