The Nightingale

by Kristin Hannah
Published by St. Martin's Press on February 3rd 2015
Genres: Contemporary Women, Fiction, Historical
Pages: 448
Format: ebook
Source: Library
Buy on Amazon
Goodreads

FRANCE, 1939

In the quiet village of Carriveau, Vianne Mauriac says goodbye to her husband, Antoine, as he heads for the Front. She doesn't believe that the Nazis will invade France...but invade they do, in droves of marching soldiers, in caravans of trucks and tanks, in planes that fill the skies and drop bombs upon the innocent. When a German captain requisitions Vianne's home, she and her daughter must live with the enemy or lose everything. Without food or money or hope, as danger escalates all around them, she is forced to make one impossible choice after another to keep her family alive.Vianne's sister, Isabelle, is a rebellious eighteen-year-old girl, searching for purpose with all the reckless passion of youth. While thousands of Parisians march into the unknown terrors of war, she meets Gäetan, a partisan who believes the French can fight the Nazis from within France, and she falls in love as only the young can...completely. But when he betrays her, Isabelle joins the Resistance and never looks back, risking her life time and again to save others.With courage, grace and powerful insight, bestselling author Kristin Hannah captures the epic panorama of WWII and illuminates an intimate part of history seldom seen: the women's war. The Nightingale tells the stories of two sisters, separated by years and experience, by ideals, passion and circumstance, each embarking on her own dangerous path toward survival, love, and freedom in German-occupied, war-torn France--a heartbreakingly beautiful novel that celebrates the resilience of the human spirit and the durability of women. It is a novel for everyone, a novel for a lifetime.
Review
"In love we find out who we want to be; in war we find out who we are."
Good god. That book just stole all the tears I had. I heeded everyone's advice to not read this around others. BEST.ADVICE.EVER.
This is the story of two sisters in Frace during World War II. These sisters are nothing alike and never have been. Vianne has a family, a husband and a daughter, who she lives with in the country. Her husband is sent to the war leaving her and her daughter by themselves. Isabelle is in and out of schools and living with their father when he sends her to her sister's to help them out. She joins the underground group of rebels trying fight against the Germans.  During this time each sister grows, changes and has to live through so many awful things throughout the war while trying to survive and protect the ones they love.
Vianne was the rule follower. The one who put her faith in what the leaders of her country were telling her and abided by what they said. She did this so no harm would come to her daughter and others she loved. She truly believed the war would end and her husband, who was fighting, would come home. She dealt with so much throughout the war – to her personally, to her home, to her friends. It was devasting to read at points. I do feel like she grew so much and became more bold letting her understand and even admire her sister.
Isabelle thought they should be fighting. She found her way into the underground French world where they were spreading their word to others on what they could do to fight against the Nazis. She took so many risks to help so many people and her nation as a whole. But these risks would, of course, have a price. While I was so annoyed at how many times her actions put Vianne and her daughter in danger, I was also amazed at how fearless she really was.
Both sisters were so relatable and likable for very different reasons. I often found myself seeing Vianne's point of view more, maybe because I have children and would do anything to protect them. However, I admired the bravery and courage Isabelle displayed throughout, something I don't think I would ever be capable of.
I loved that this book touched on so many things – family dynamics, romantic relationships, dealing with times of war, facing your past. I think they were all done so well. So many times the book was just heartbreakingly beautiful.
"Some stories don't have happy endings. Even love stories. Maybe especially love stories."
This was a beautifully paced book. I didn't fly through the pages but it moved along very nicely. I loved the character development and how the story circled back to a more present day (the nineties) setting. If you like Kristin Hannah's other books, books taking place during WWII or just want a beautiful story please pick this one up.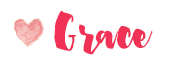 Related Posts