I received this book for free from Publisher via Netgalley in exchange for an honest review. This does not affect my opinion of the book or the content of my review.
The Names They Gave Us

by Emery Lord
Published by Bloomsbury USA Childrens on May 16th 2017
Genres: Contemporary, Young Adult
Pages: 384
Format: eARC
Source: Publisher via Netgalley
Goodreads

When it all falls apart, who can you believe in?
Everything is going right for Lucy Hansson, until her mom's cancer reappears. Just like that, Lucy breaks with all the constants in her life: her do-good boyfriend, her steady faith, even her longtime summer church camp job.
Instead, Lucy lands at a camp for kids who have been through tough times. As a counselor, Lucy is in over her head and longs to be with her parents across the lake. But that's before she gets to know her coworkers, who are as loving and unafraid as she so desperately wants to be.
It's not just new friends that Lucy discovers at camp—more than one old secret is revealed along the way. In fact, maybe there's much more to her family and her faith than Lucy ever realized.
Review
This was one of my most anticipated books this year. For one look at the cover. I mean I know that is shallow but it is gorgeous. Also, because I read When We Collided this year and LOVED it and knew I needed more Emery Lord in my life. The Names They Gave Us totally lived up to my expectations.
So many great themes explored here. There was a sick parent, faith, finding your people, romance, becoming who you are, etc. Seriously there was a lot but it all flowed almost seamlessly together.
Lucy was a gem of a character. She was definitely shaped by her parents and their faith as her father is a pastor. Another thing that has shaped her is her Mom's battle with breast cancer when she was a freshman in high school. She completely values her family so much. Her and her mom have such a great relationship. Still, throughout the book we see her grow, push her comfort zone and question her faith.
When her mother's cancer comes back and she makes Lucy be a counselor at Camp Daybreak, a camp for troubled kids,  instead of the family run camp. Lucy doesn't want to but does for her mom. I love the time at camp. Seeing the campers and their issues and how the camp helped, the counselors and their bonds,  and of course Lucy finding herself and her way.
Finding your people is important in this world. I didn't find my people until college so I understood how Lucy felt a lot in the beginning of the book.Where she is a part of things – swim, church – but she isn't close to those people in that certain kind of way. I loved watching her at camp find Anna, Jones, Tambe and Keely and make that bond.
Of course, there is some romance. While Lucy was put on "pause" with her boyfriend at home she finds a connection with Jones. He is hard not to love. He is great with the kids, plays trumpet and seems so sweet. Watching Lucy navigate her feelings and the start of a relationship was adorable.
My only complaint is that a lot of stuff (totally technical term here) and developments happened right at the end. I would have loved more time to explore/digest them.
Of course with things like cancer and faith playing a big part in the book, there was lots of feelings. All of them really. And I cried. I was teary eyed a bunch but the end? Yeah tears pouring out. I was just so moved by it all. I can't recommend it enough. While some of the topics may be ones that normally you shy away from I would say to try it anyway as it is all done so well.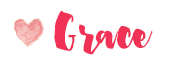 Related Posts