I received this book for free from Publisher via Edelweiss in exchange for an honest review. This does not affect my opinion of the book or the content of my review.
The Mystery of Hollow Places

by Rebecca Podos
on January 26th 2016
Pages: 304
Format: eARC
Source: Publisher via Edelweiss
Goodreads

All Imogene Scott knows of her mother is the bedtime story her father told her as a child. It's the story of how her parents met: he, a forensic pathologist, she, a mysterious woman who came to identify a body. A woman who left Imogene and her father when she was a baby, a woman who was always possessed by a powerful loneliness, a woman who many referred to as troubled waters.
When Imogene is seventeen, her father, now a famous author of medical mysteries, strikes out in the middle of the night and doesn't come back. Neither Imogene's stepmother nor the police know where he could've gone, but Imogene is convinced he's looking for her mother. She decides to put to use the skills she's gleaned from a lifetime of her father's books to track down a woman she's never known, in order to find him and, perhaps, the answer to the question she's carried with her for her entire life.
Rebecca Podos' debut is a powerful, affecting story of the pieces of ourselves that remain mysteries even to us - the desperate search through empty spaces for something to hold on to.
Review
Imogene's dad, known mystery writer, disappears one night. Her stepmother and police don't seem to know where to look but Imogene does. She knows that he has gone to look for her mother and is determined to hunt them both down to not only find her dad but get the answers to the questions she isn't even sure she is ready for.
I am not sure what I expected from this but it wasn't what I got. That isn't saying it was a bad thing or I was disappointed by it though. I just  thought it would be more of a true mystery and it was more of a story of  self-discovery and awareness on the part of the MC Imogene surrounding a mystery.
Things that worked for me
Imogene. Imogene was super relatable for me. I didn't share a history or family like hers but her general kind of lone wolf attitude, love for books, kind of shy, a little defensive, not knowing how to do hair, make-up and other "girly" things hit home. She was also kind of gullible with everything she believed that her dad said but still really smart (if that makes any sense).
Jessa. I liked her best friend Jessa who was her opposite but still a really good friend and there when she needed her. Also, she would kind of layout some truths when Imogene needed them while taking a lot of Imogene's attitude. I think she understood that she was the only person she really had and gave her a lot of leeway.
Stepmother. I loved how present she was. She was trying to give Imogene her space while also being there for her. All the while she was dealing with her missing husband so it was not easy for her either.
Non romance-romance. Yeah, so it was more of a crush than a romance with Jessa's brother Chad. Still it was sweet and ended perfectly in my eyes.
Things that Didn't Work For Me
Pacing. I thought it moved a bit slow. I wanted things to move along quicker. I was still interested in the story but I had no issues putting this one down
Needed More Depth. I feel like a lot of issues were touched on – including depression and family dynamics – but nothing was expanded on in a way I wanted. I would have like more in the ending on what happened next. How were things dealt with after.
Lots of luck. Imogene had a lot of things fall into place or work out for her. Even when things were shitty she still had it work out in the sense she got where she needed to go or what information she needed. It was all a bit convenient and a little hard to believe. I know it's fiction but still.
It was a book that was good, just didn't blow me away or keep me needing to read it, until the end anyways. Still, there were enough positives to have me interested in picking up more from Rebecca Podos in the future.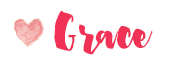 Related Posts