The Martian

by Andy Weir
Published by Crown on February 11th 2014
Genres: Fiction, Science Fiction
Pages: 385
Format: Audiobook
Source: Purchased
Goodreads

Six days ago, astronaut Mark Watney became one of the first people to walk on Mars.
Now, he's sure he'll be the first person to die there.
After a dust storm nearly kills him and forces his crew to evacuate while thinking him dead, Mark finds himself stranded and completely alone with no way to even signal Earth that he's alive—and even if he could get word out, his supplies would be gone long before a rescue could arrive.
Chances are, though, he won't have time to starve to death. The damaged machinery, unforgiving environment, or plain-old "human error" are much more likely to kill him first.
But Mark isn't ready to give up yet. Drawing on his ingenuity, his engineering skills—and a relentless, dogged refusal to quit—he steadfastly confronts one seemingly insurmountable obstacle after the next. Will his resourcefulness be enough to overcome the impossible odds against him?
Review
Mark Watney was on a mission to head to Mars. He and the crew made it there. Unfortunately, Mark didn't make it off the planet. His crew thought he was dead and left him but he survived. We watch Mark struggle to survive this new planet while hoping help can be sent and he can be rescued.
I wasn't exactly sure what to expect with this one. I just knew that so many people loved it. I expected it to be a bit sciencey and it was. I wasn't expecting it to be quite so funny. I actually laughed out loud for real a couple of times.
Mark was such an awesome character. He was not only funny but super optimistic for being stranded on another planet and ridiculously resourceful – almost Mavgyver like. He not only came up with ways to make his living as comfortable as possible but also prolong his time on the planet without help. I like how he really trusted his gut and did whatever he thought would help him. The other characters were interesting as well and helped to break up Mark's entries.
The book is told through mostly his voice journals chronicling his days. There are also times where we follow some characters back at NASA as well as Mark's original crew from the Mar's mission. This mainly focuses on what they think happened to Mark and then how to save him. There were a couple times where it had a kind of overall narration to describe events towards the end. I thought it moved nicely. I was really interested in what he would have to face next and how they planned to save him.
The audio on this was awesome. The narrator gave so much life to Mark's character. He landed all his jokes so well. He also was able to convey  differences for the other characters that showed up.
Overall this was a really enjoyable listen for me. I didn't want it to stop and couldn't wait to see what happened next. While it was a bit too technical at points I was able to roll with it and just focus on the story and his humor. Totally worth picking up and I recommend the audio for those who like to listen. Can't wait to see the movie and see how much the two differ (because we all know they will!)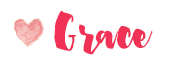 Related Posts