I received this book for free from First to Read in exchange for an honest review. This does not affect my opinion of the book or the content of my review.
The Light We Lost

by Jill Santopolo
Published by G.P. Putnam's Sons on May 9th 2017
Genres: Contemporary, Romance
Pages: 336
Format: eARC
Source: First to Read
Goodreads
Reading Challenges: 2017 Contemporary Romance Reading Challenge

Me Before You meets One Day in this devastatingly romantic debut novel about the enduring power of first love with a shocking, unforgettable ending. A Love Story for a new generation.
He was the first person to inspire her, to move her, to truly understand her. Was he meant to be the last?
Lucy is faced with a life-altering choice. But before she can make her decision, she must start her story—their story—at the very beginning.
Lucy and Gabe meet as seniors at Columbia University on a day that changes both of their lives forever. Together, they decide they want their lives to mean something, to matter. When they meet again a year later, it seems fated—perhaps they'll find life's meaning in each other. But then Gabe becomes a photojournalist assigned to the Middle East and Lucy pursues a career in New York. What follows is a thirteen-year journey of dreams, desires, jealousies, betrayals, and, ultimately, of love. Was it fate that brought them together? Is it choice that has kept them away? Their journey takes Lucy and Gabe continents apart, but never out of each other's hearts.
Review
This book is about a kind of epic love between two people, Lucy and Gabe, that was full of bad timing. It started with a tragedy September 11th but would it end in one?
The book is being told from Lucy to Gabe. I didn't think I would like it but I really got sucked into the story because of it. While I was in love with the book from the very beginning I started having more mixed feelings as it went on. So here are my thoughts.
Things I Liked:
Lucy and Gabe's connection. Their connection was immediate and intense. You could feel their chemistry from the very beginning. Gabe was a charismatic character and it was easy to see how Lucy was attracted to him. Their connection was so strong throughout all the years and their ups and downs.
How 9/11 was portrayed. The book opens with Septemeber 11th as the thing that kind of brings Lucy and Game together. The sequence of events for them (minus the finding an instant connection)  was so similar to mine. Finding out on the way to a college class, not knowing what was going on, watching the news, then going to a dorm when you could see the towers and see them fall. It felt so real and so genuine because,well, it was.
Lucy's career and her passion for it. I loved that Lucy wanted to make a difference in the world and used her career in children's television to do it. She had such a passion for it and so many ideas. She worked her way up and through kids and marriage never gave up on her dream. I really respected that about her.
Things I Didn't Like:
Lucy and Gabe. So yeah in the beginning – all about these two. As the book went on, not as much. They came off as selfish and obnoxious. Listen we all are a little bit so I get it but the way some other's in their path got treated wasn't great. Also, the connection they had was strong but at a point Lucy just sounded a little pathetic about their relationship (or lack thereof) It wore on me a bit.
Emotional aspect felt manipulative. Towards the end there is something that I guess is supposed to be heartbreaking (see Me Before You comparison) but I wasn't feeling it and I am a cryer. I could see it comping and at this point both of the MCs annoyed me so I had less attachment. I feel cold saying it but I wasn't really affected.
The ending. I wanted more. It left it kind of open. There were things I needed to know and didn't get. Wasn't thrilled with it.
This one was a mixed bag for me but I am glad I read it for the positive parts I mentioned. I would totally pick up another book by Jill Santopolo.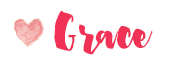 Related Posts