I received this book for free from Publisher via Edelweiss in exchange for an honest review. This does not affect my opinion of the book or the content of my review.
The Lies About Truth

by Courtney C. Stevens
Published by HarperTeen on November 3rd 2015
Genres: Contemporary, Young Adult
Pages: 336
Format: eARC
Source: Publisher via Edelweiss
Goodreads

Sadie Kingston, is a girl living in the aftermath. A year after surviving a car accident that killed her friend Trent and left her body and face scarred, she can't move forward. The only person who seems to understand her is Trent's brother, Max.
As Sadie begins to fall for Max, she's unsure if she is truly healed enough to be with him — even if Max is able to look at her scars and not shy away. But when the truth about the accident and subsequent events comes to light, Sadie has to decide if she can embrace the future or if she'll always be trapped in the past.
Review
Sadie, her best friends Gina and Trent, his younger brother Max and her boyfriend Gray were all in a car accident last year. They lost Trent and nothing has been the same since. Sadie struggles not only with her relationship with Gray and Gina but also with her scars – internal and external. She tries to come to terms with everything, get out more and focus on her new bond with Max. But everyone seems be keeping something from the others. Will the truth bring them all together – or push them farther apart.
I don't think I can fully express my feelings on this one. I had known it would be emotional and I am always up for that in a book. I just didn't expect to become so immersed in their world – in Sadie's world – and be so invested. But really it was super easy from page one. I was sucked in and couldn't put it down. Let me list all the reasons The Lies About Truth is now one of my favorites of the year:
Characters
Sadie was kind of a mess. She was kind of a shut-in after the accident due to her scars. She was clearly depressed not only over the scars but losing her best friend. But she was in therapy and it slowly seemed like it was helping. She did have a great relationship with her parents which I loved to see. While she had distanced herself from Gray and Gina, she had kept in contact with Trent's brother Max after him and his family had moved away. They really were able to bond in that time. It seemed Sadie was most comfortable with Max since he couldn't see her. I loved watching her grow and heal throughout the story.
Which brings us to Max. SWOON. For real. I loved Max so much. He was such a positive person even after losing his brother. This isn't to say he isn't still dealing with the loss.  He really helped Sadie see that her scars weren't what everyone saw – especially not him. He was just so sweet and understanding. Everyone should have a Max.
Sadie's mom is the kind of mom I love to see in YA books. A really positive, realistic portrayal of a good parent. She is not only understanding with everything that Sadie is going through but she is also still a parent and helps her daughter move forward and face the tough realities of life in front of her. She is funny, sweet and there for her daughter. Her father was also there and a positive person, the story just seemed to focus on her mother. I was just so happy to see a great family for Sadie.
All the other characters- Gray, Gina, Metal Pete (great name right?) Max's family – played great roles and were authentic.
Emails
We have all seen the uses of notes and emails in books so nothing new. I just loved how we saw emails from Sadie to Max while he was away. We only saw her side and were left to infer what Max's responses were and I kind of liked that a lot. Also, they were in there to show the progression of their relationship. It was sweet and you could see how the two bonded.
Telling the Truth and Healing
While I was so mad everyone seemed to be keeping some sort of secret because well that's annoying, I was glad that eventually everything came out and they were all allowed to finally deal with what they had been through. While secrets are annoying it is probably realistic that people would hold onto certain things for so many different reasons especially when dealing with something so traumatic.
Roadtrip
Who doesn't love a road trip in a book. Well for one am all for them and thought it was a lovely little addition and it was nice to see all the friends together.
Sometimes you just really connect with a book. That was the case for me with this one. I thought it was written really well, moved along nicely, had great characters and story and made me cry. Cry a lot. If you like a book about healing and will having you feel some major feels this is absolutely one you should pick up.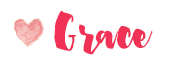 Related Posts