I received this book for free from Publisher via Edelweiss in exchange for an honest review. This does not affect my opinion of the book or the content of my review.
The Leaving Season

by Cat Jordan
Published by HarperTeen on March 1st 2016
Genres: Contemporary, Young Adult
Pages: 352
Format: eARC
Source: Publisher via Edelweiss
Goodreads

Middie Daniels calls it the Leaving Season—the time of year when everyone graduates high school, packs up their brand-new suitcases, and leaves home for the first time.
It happens every late August, but this year Middie's boyfriend, Nate, is the one leaving. Nate, who's so perfect that she can barely believe it. Nate, who makes her better than she is on her own. Nate, who's promised to come back once he's finished his gap year volunteering in Central America.
And when he does, it'll be time for Middie to leave, too. With him.
But when tragedy strikes, Middie's whole world is set spinning. No one seems to understand just how lost she is…except for Nate's best friend Lee.
Middie and Lee have never gotten along. She's always known that she was destined for great things, and Lee acts like he's never cared about anything a day in his life. But with the ground ripped out from under her, Middie is finding that up is down—and that Lee Ryan might be just what she needs to find her footing once more.
Review
This book was pretty cheesy, kind of predictable, sort of love triangley and you know what?? I kind of really liked it. It was quick and cute and just what I was in the mood for.
Meridith, or Middie as she is known, was someone I really felt for, for a number of reasons. Once Nate leaves for Honduras she is kind of lost. When you are with someone that long you can become really complacent. SO when he is gone she starts to things she normally doesn't, spend more time with people she normally didn't and maybe start to dress a different way. Different doesn't mean bad either. She is just a young women becoming her own person. Also, when something awful happens, of course she will change or react in ways maybe not everyone understands.
Lee was our typical misunderstood loser type. But he has layers man! I thought he was a good guy and was a good friend for Meridith in the way he knew how to. With them both missing Nate, they were there for and understood each other. Nate seemed like a good guy. Perfect in fact. Which we know what that sometimes means in books – boring. I liked him but he lacked the layers for me.
This was quick and sometimes cute, sometimes sad and sometimes a bit cheesy. If you can handle all that I would say to give this one a try.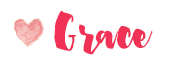 Related Posts