I received this book for free from Publisher via Edelweiss in exchange for an honest review. This does not affect my opinion of the book or the content of my review.
The Last Time We Were Us

by Leah Konen
Published by Katherine Tegen Books on May 10th 2016
Genres: Contemporary, Young Adult
Pages: 368
Format: eARC
Source: Publisher via Edelweiss
Goodreads

A passionate summer love story about a girl, her childhood best friend recently released from juvie, and the small-town lies that have kept them apart. A teen romance debut with a dark edge.
Liz Grant is about to have the summer of her life. She and her friend MacKenzie are getting invited to all the best parties, and with any luck, Innis Taylor, the most gorgeous guy in Bonneville, will be her boyfriend before the Fourth of July.
Local teen convict released early.
Jason Sullivan wasn't supposed to come back from juvie. A million years ago, he was her best friend, but that was before he ditched her for a different crowd. Before he attacked Innis's older brother, leaving Skip's face burned and their town in shock.
"Everything is not what you think."
Liz always found it hard to believe what they said about Jason, but all of Bonneville thinks he's dangerous. If word gets out she's seeing him, she could lose everything. But what if there's more to that horrible night than she knows? And how many more people will get hurt when the truth finally comes out?
"You're the one person who believes in me."
Leah Konen's southern romance swelters with passion as it explores the devastating crush of lies, the delicate balance of power and perception, and one girl's journey to find herself while uncovering the secrets of so many others.
Review
I wanted to LOVE this book. I mean first there is that cover, then a Southern setting and of course a reformed bad boy in the mix. I mean I should love this on right??? Yeah not really. I liked it fine but definitely didn't love it.
Liz is finally getting everything she wants which includes hanging with the popular crowd, specifically Innis Taylor. When her former best friend Jason get released from juvie early things start to get complicated. Liz never believed everything she heard about the incident but with everyone up in arms over how dangerous he is she tries to stay away. Still she can't help seeing him which could cost her everything she finally has.
Let's start with the positives shall we?
Liz and Jason. When they were together I really liked them. They were sweet and I loved they were once friends and were able to recapture that.
Ending. I like it because there was a little bit of something I wasn't expecting towards the end along with the predictable happy ending as well.
Quick Read. While it started a tiny bit slow I found it to really pick and move along rather nicely and I was able to finish it in a couple of days.
Now the not so positive –
Lack of Southern Charm. I love a book set in the south. I love the atmosphere and the southern quirks that pop up. That was not the case here. I felt no charm whatsoever. Everyone was focused so much on appearances to the point that it was unhealthy. Liz's mom was so concerned about her relationship with Innis, who was from a powerful family, she never actually listened to what her daughter wanted or was feeling. Which kind of goes into my next point  . . .
Awful Friends and Family. God Liz's friends and family left a lot to be desired. Her best friend was kind of terrible throughout most of the book. She had some bright spots but not until the end. Her mom and sister were so obnoxious. I have no idea how she dealt with them.
Overall it was a fine read with some good and some bad but just missing that special something to make me love it.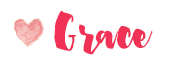 Related Posts