The Last Anniversary

by Liane Moriarty
Published by Harper Collins on April 20th 2010
Genres: Contemporary, Fiction, General
Pages: 400
Format: ebook
Source: Library
Buy on Amazon
Goodreads

Sophie Honeywell always wondered if Thomas Gordon was the one she let get away. He was the perfect boyfriend, but on the day he was to propose, she broke his heart. A year later he married his travel agent, while Sophie has been mortifyingly single ever since. Now Thomas is back in her life because Sophie has unexpectedly inherited his aunt Connie's house on Scribbly Gum Island -- home of the famously unsolved Munro Baby mystery. Sophie moves onto the island and begins a new life as part of an unconventional family where it seems everyone has a secret. Grace, a beautiful young mother, is feverishly planning a shocking escape from her perfect life. Margie, a frumpy housewife, has made a pact with a stranger, while dreamy Aunt Rose wonders if maybe it's about time she started making her own decisions.As Sophie's life becomes increasingly complicated, she discovers that sometimes you have to stop waiting around -- and come up with your own fairy-tale ending. As she so adroitly did in her smashing debut novel, Three Wishes, the incomparable Liane Moriarty once again combines sharp wit, lovable and eccentric characters, and a page-turning story for an unforgettable Last Anniversary.
Review
This is my fourth Liane Moriarty book and I really do enjoy reading them. They are fun, quirky and all twisty. This was definitely not my favorite but still a really good read.
Sophie is a nearing forty single woman, who works in HR, has a blushing disorder and is suddenly hearing her biological clock ticking. She is pretty much universally loved by her friends and can fit in anywhere and with anyone. Her life is stalling until her ex boyfriend's aunt leaves the family home to her  (and mentions there is a man which she thinks would be perfect for her somewhere roaming on the island.) This house is on Scribbly Gum Island, home to the Munro Baby Mystery. Only the family, and now Sophie, live on the island which has become a tourist spot built around the mystery.
"'I can't imagine us as sweet little old ladies.' 'It does seem unlikely.'"
The cast of characters here are super quirky. Rose and baby Enigma are now old biddies. Enigma's two daughters Laura and Margie are have their own children. Laura's daughter Grace is married to her husband Callum and have a new child. Margie's son Thomas is Sophie's ex and married with a child.  Her daughter Veronika, divorced, is obsessed with solving the family mystery.
The story is told leading up to the anniversary of when Connie and Rose found the Munroe Baby -Enigma. Sophie is finding her way in the new life on the island looking for this man Connie mentioned.  Grace is dealing with what is clearly post partum depression. Veronika, who is one of the least likable characters ever, is searching for answers to the Munro Baby Mystery. Thomas is being worried, as always. Margie is losing weight. Laura is traveling the world. Rose and Enigma are dealing with the loss of Connie. All the characters and their stories weave together in the end in a very Liane Moriarty way.
Even with all the crazy going on and all the characters I think the various narrations worked in unison to tell a cohesive story. It did take me a minute in the beginning to get it all straight though.
"For some reason, Sophie is the perfect third partner in a non-sexual ménage à trois. She gives them something they need. She doesn't know what, but it's nice to be helpful."
I found Sophie endearing, which I think was the point. Relatable and kind. She does find herself in a not so flattering situation on her hunt for the man Connie mentioned. It wasn't her finest moment – and she knew it.
Grace's story was heart breaking. She is clearly having a rough go of it with her new baby. She isn't connecting with her husband anymore. She is zoning out and having some scary thoughts. Having two kids myself and remembering that time I just wanted to give her a hug, tell her to get help and that it will get better. Her ending in the book made me cry and smile.
Enigma and Veronika are really insufferable characters. For me they had few redeeming qualities. I usually can find something likable especially when characters aren't meant to be the "villains" or "bad guys".  Enigma was attention hungry and dramatic. Granted its probably because she was the Munroe Baby and was always a spectacle but UGH. Then Veronika is just loud, rude and nosey. Even when she is sticking up for her mom to her dad she winds up being insulting to her mother.
The other characters are there  and add and drive the story but didn't really make that lasting of an impression so  thats that.
"Sometimes a girl has to stop waiting around and come up with her own fairytale ending."
Another kooky tale told so well by Ms. Moriarty with some twists and turns. Wasn't her best but definitely a lot better than most.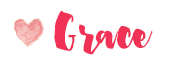 Related Posts