I received this book for free from Publisher via Edelweiss in exchange for an honest review. This does not affect my opinion of the book or the content of my review.
The Invisibles

by Cecilia Galante
Published by HarperCollins on August 4th 2015
Genres: Contemporary Women, Fiction
Pages: 400
Format: eARC
Source: Publisher via Edelweiss
Buy on Amazon
Goodreads

In the vein of Meg Donohue and Jennifer Close, comes Cecilia Galante's adult debut about the complicated and powerful bonds of female friendship—a compelling, moving novel that is told in both the present and the past.Thrown together by chance as teenagers at Turning Winds Home for Girls, Nora, Ozzie, Monica, and Grace quickly bond over their troubled pasts and form their own family which they dub The Invisibles. But when tragedy strikes after graduation, Nora is left to deal with the horrifying aftermath alone as the other three girls leave home and don't look back.Fourteen years later, Nora is living a quiet, single life working in the local library. She is content to focus on her collection of "first lines" (her favorite opening lines from novels) and her dog, Alice Walker, when out-of-the-blue Ozzie calls her on her thirty-second birthday. But after all these years, Ozzie hasn't called her to wish a happy birthday. Instead, she tells Nora that Grace attempted suicide and is pleading for The Invisibles to convene again. Nora is torn: she is thrilled at the thought of being in touch with her friends, and yet she is hesitant at seeing these women after such a long and silent period of time. Bolstered by her friends at the library, Nora joins The Invisibles in Chicago for a reunion that sets off an extraordinary chain of events that will change each of their lives forever.The Invisibles is an unforgettable novel that asks the questions: How much of our pasts define our present selves? And what does it take to let go of some of our most painful wounds and move on?
Review
This is the story of four girls, The Invisibles, who were abandoned for whatever reasons, and lived at girl's home for their last two years of high school. Told in third person from Nora's perspective we see them reunite 14 years later after little to no contact with each other. Ozzie, Monica and Nora go to visit Grace has been having a hard time for a while and especially after having a baby. With so much time between them there is an uneasiness between the girls even while the familiarity returns. Slowly their secrets and real lives of their time apart comes up. So does the past they all tried to leave behind all those years ago.
I love me a friendship story and this one had a fun aspect to it in that we saw them as friends as teenagers then again coming back in their thirties. As typical with a group of friends, especially in a book or movie, these four all had very distinctive personalities or roles:
The loud, brash one: Ozzie
Ozzie was the leader, if not elected then self-appointed. She started the group of girls and she is also the one who decided for them all to leave and not really talk. When they get back together we see her try to take back that role but as well all know fourteen years is a long time and some things change. She means well and is honest but also very blunt. We find out she has some issues in her current homelife.
The quiet, shy one: Nora
We get the most in depth picture of Nora as it is really her story we getting. She is the only one who hasn't left the small town the girls' home they all grew up in was. She hasn't really had many serious boyfriends and is single. She works in the library and as an obsession with first lines of books. She keeps a notebook of them and adds to it frequently. I LOVED this. She was a total bookworm and loved all the first lines through out the story. It is also clear she had some really bad stuff go down when she was living with her mom and step dad that has continued to affect her into adulthood.
The polite but firm one: Grace
From the first time we meet Grace we see she is religious and very much holds to her beliefs. She also believes her mother will come back for her. She was in a psychiatric hospital. This is something that comes up in the present as all the friends are there to visit Grace who seems to be struggling with some depression after having a child.
The dependent side kick one: Monica
Monica came off very much as Ozzie's side kick. She was quieter and very much in need of approval and love. When the friends all meet again they see a very different Monica. She has gone through a lot of physical changes and leads a very different life in NYC. She also seems to have become more confident and stands up for herself more.
While I did enjoy this, I found the thing that they kept referencing from the past to be pretty predictable ad obvious (and I am one who doesn't try to figure stuff out or see things coming). I am not sure if that was on purpose or not. For me, it still didn't take away from the effectiveness of its reveal and those emotions.
This was a good story of friendship of girls who really had crappy childhoods who grew up, apart and came back together to help heal each other.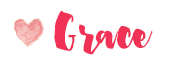 Related Posts