I received this book for free from Publisher via Netgalley in exchange for an honest review. This does not affect my opinion of the book or the content of my review.
The Innkeeper's Sister (Honey Ridge #3)

by Linda Goodnight
Published by HQN Books on January 1st 1970
Genres: Fiction
Pages: 384
Format: eARC
Source: Publisher via Netgalley
Goodreads

Welcome to Honey Ridge, Tennessee, where Southern hospitality and sweet peach tea beckon, and where long-buried secrets lead to some startling realizations

Grayson Blake always has a purpose and never a moment to lose. He's come home to Honey Ridge to convert a historic gristmill into a restaurant, but his plans crumble like Tennessee clay when the excavation of a skeleton unearths a Civil War mystery and leads him back to a beautiful and familiar stranger.

Once a ballet dancer, now co-owner of the Peach Orchard Inn, Valery Carter harbors pain as deep as the secrets buried beneath the mill. A bright facade can't erase her regrets any more than a glass of bourbon can restore what she's lost. But spending time with Grayson offers Valery a chance to let go of her past and imagine a happier future. And with the discovery of hidden messages in aged sheet music, both their hearts begin to open. Bound by attraction, and compelled to resolve an old crime that links the inn and the mill, Grayson and Valery encounter a song of hurt, truth, and hope.
Review
Grayson Blake has come back to Honey Ridge to convert a historic site into a restaurant. Things get dicey when a skeleton is found on the grounds leading to a Civil War mystery. His time there also leads him to an old friend from his past who works at the Inn across from his soon to be restaurant.  While she is dealing her past and present demons she can't help but open up to Grayson a little. They come together not only from attraction but their interest in figuring out about the old bones found and how his historic site and the Inn are linked.
As I had read The Rain Sparrow last year and enjoyed it so much I knew I would enjoy this next book in the series and I wasn't wrong. Here are the top 5 things I liked about The Innkeeper's Sister.
Heavy issues. A big focus and Valery dealing with her demons. She drinks heavily and it doesn't go unnoticed by her family or Grayson. It all stems from something in her past (which you learn as it goes on). I was happy to see her deal with in what seemed a healthy way.
Historical Chapters. Just like in the last book the chapters that focused on the past were really a bright spot for me. It is set in the 1860's and 1870's during/after the civil war. I still haven't read much from that era but so enjoyed it in this book. Not only do we see the south but Benjamin was a character we followed to the north and then to Denver.
Family dynamics. Valery definitely had some interesting family relationships with her mom and sister. They were very much the ignore the problem and put up a good front kind of family and it was really eating away at Valery. While it was addressed I actually would have loved for it to have been dived into a little deeper.
Southern Charm. This book, like its predecessor, made me want to go stay at a beautiful inn down in the south. The inn seemed so intricate and focused on detail and hospitality. The town and surrounding are also just seemed so lovely.
Romance & Happy Ending. I enjoyed Valery and Grayson's romance. As they knew each other when they were younger and were now being somewhat reunited I liked that it still took it's time to develop but the spark was there right away. There were a bit of opposites which I always love in a romance. Of course, I am always happy when books have a happy ending. All story lines seemed to wrap up nicely and put a smile on my face.
I loved how the present and past storylines mirrored each other to some extent and were tied up and together. There was a little mystery that ran through the past storyline which added another layer of interest for me. It was a lovely addition this series and I am excited for more from Honey Ridge.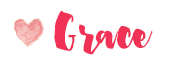 Related Posts