I received this book for free from Publisher via Netgalley in exchange for an honest review. This does not affect my opinion of the book or the content of my review.
The Inexplicable Logic of My Life

by Benjamin Alire Saenz
Published by Clarion Books on March 7th 2017
Genres: Contemporary, Young Adult
Pages: 464
Format: eARC
Source: Publisher via Netgalley
Goodreads

The first day of senior year:
Everything is about to change. Until this moment, Sal has always been certain of his place with his adoptive gay father and their loving Mexican-American family. But now his own history unexpectedly haunts him, and life-altering events force him and his best friend, Samantha, to confront issues of faith, loss, and grief.
Suddenly Sal is throwing punches, questioning everything, and discovering that he no longer knows who he really is—but if Sal's not who he thought he was, who is he?
Review
Aristotle and Dante was a book I really enjoyed and one of my first audiobooks so it is special to me. When I heard the author had another book coming out I was jazzed – not only for another stunning cover – but for hopefully another beautiful story. I definitely got both.
This book was just beautiful in I loved the characters so much. They all formed a family even if they technically weren't one. Each was struggling with something in their life but had each other to get by. The book is told through Sal's point of view who lives with his adopted father. We also get a lot of his best friend Sam, a friend Fito and his grandmother Mima.
The story was very character driven and didn't have some big plot. There are things that happen, don't get me wrong, but it less about that then how each character is dealing with the events. Because of this I did find it a bit slow and maybe a bit long at times and could put it down.
The last quarter or so of the book really got me though. There was just so much emotion and so many beautiful moments that made it all worth it. Yeah there were tears – multiple times. If you liked Aristotle and Dante I think this will be a winner for you too.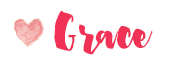 Related Posts