The Hating Game

by Sally Thorne
Published by William Morrow Paperbacks on August 9th 2016
Genres: Contemporary, Fiction
Pages: 384
Format: ebook
Source: Purchased
Goodreads

Debut author Sally Thorne bursts on the scene with a hilarious and sexy workplace comedy all about that thin, fine line between hate and love.
Nemesis (n.) 1) An opponent or rival whom a person cannot best or overcome.2) A person's undoing3) Joshua Templeman
Lucy Hutton has always been certain that the nice girl can get the corner office. She's charming and accommodating and prides herself on being loved by everyone at Bexley & Gamin. Everyone except for coldly efficient, impeccably attired, physically intimidating Joshua Templeman. And the feeling is mutual.
Trapped in a shared office together 40 (OK, 50 or 60) hours a week, they've become entrenched in an addictive, ridiculous never-ending game of one-upmanship. There's the Staring Game. The Mirror Game. The HR Game. Lucy can't let Joshua beat her at anything—especially when a huge new promotion goes up for the taking.
If Lucy wins this game, she'll be Joshua's boss. If she loses, she'll resign. So why is she suddenly having steamy dreams about Joshua, and dressing for work like she's got a hot date? After a perfectly innocent elevator ride ends with an earth shattering kiss, Lucy starts to wonder whether she's got Joshua Templeman all wrong.
Maybe Lucy Hutton doesn't hate Joshua Templeman. And maybe, he doesn't hate her either. Or maybe this is just another game.
Review
This book. This book! I mean everyone loved it. I read nothing but glowing reviews. I am not sure I even read a mediocre review. I mean I am sure I did but I have now blocked it out because guys I LOVED this book. It was adorable and completely addicting.
Lucy and Josh are assistants to the co-CEOs of Bexley & Gamin. They are complete opposites. Lucy is little, lovable and quirky. Everyone seems to get along with her except Josh who is large, super efficient and indicating to the rest of the staff. They are rivals and live to get one up on each other and constantly play little games with each other, especially when they are up for the same promotion. If Lucy gets it she is Josh's boss, if not she has to resign. As their games go one she starts to wonder if she even really hates Josh and if he really hates her. Maybe this is a different kind of game.
This is going to be one of those rambling, gushy reviews because I loved everything about this.
I loved Lucy. She is such a fun character because she is adorably weird. She grew up on a strawberry farm, collects smurfs and has a quirky retro style. She is hardworking and nice and super easy to root for.
I loved Josh. He comes off super by the book but as time goes on we see more to Josh. He is kind and caring and well HOT.
I loved Lucy and Josh together. All the games they play are great.. The bickering and banter are done so well. I loved every minute of it and actually snorted a couple of times at some of it. They prove there is a fine love between love and hate – and that it can be super sexy!!
I loved the setting. They work at a publishing house so yay for bookish stuff going on. I am always a fan when we get any type of inside look at the book industry. Plus the CEOs were pretty funny.
I loved that the family aspect. I wasn't expecting to get as good of a look at Lucy's and Josh's parents/family but glad we did. It helped develop them as characters and made for some great parts of the book.
I loved that I could not put this down. Seriously. I didn't want to go to sleep because I needed to finish it. It was so addicting.
Yes that is a lot of loves. I really enjoyed this so much and recommend it to everyone. I am now eagerly awaiting more from Ms. Sally Thorne.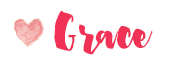 Related Posts