I received this book for free from Publisher via Edelweiss in exchange for an honest review. This does not affect my opinion of the book or the content of my review.
The Hate U Give

by Angie Thomas
Published by Balzer + Bray on February 28th 2017
Genres: Contemporary, Young Adult
Pages: 464
Format: ebook
Source: Publisher via Edelweiss
Goodreads
Reading Challenges: 2017 MMD Reading Challenge

Inspired by the Black Lives Matter movement, Angie Thomas's searing debut about an ordinary girl in extraordinary circumstances addresses issues of racism and police violence with intelligence, heart, and unflinching honesty. Soon to be a major motion picture from Fox 2000/Temple Hill Productions.
Sixteen-year-old Starr Carter moves between two worlds: the poor neighborhood where she lives and the fancy suburban prep school she attends. The uneasy balance between these worlds is shattered when Starr witnesses the fatal shooting of her childhood best friend Khalil at the hands of a police officer. Khalil was unarmed.
Soon afterward, his death is a national headline. Some are calling him a thug, maybe even a drug dealer and a gangbanger. Protesters are taking to the streets in Khalil's name. Some cops and the local drug lord try to intimidate Starr and her family. What everyone wants to know is: what really went down that night? And the only person alive who can answer that is Starr.
But what Starr does—or does not—say could upend her community. It could also endanger her life.
Review
This is one of those books that I liked a lot but beyond just liking it, it really is an important read for everyone I think. Because of that, this review will do the book no justice I am sure. It follows Starr and her two worlds:  the poor neighborhood where she grew up and the suburban prep school she attends. When she is with her friend who gets killed by a cop her world is turned upside down.
I loved Starr and her family. They were amazing! There was so much love and support there and everyone was really looking out for Starr. Her parents were awesome and came across so real. They didn't always agree but worked through it and really wanted the best for all of their children. I also loved her Uncle who she had a special relationship with.
With everything going on her friendships at her school are explored. Starr sees what people really think about what happened and some of it was heartbreaking and made me so mad. Still it was so believable and that might be the saddest part. I loved her relationship with Chris her boyfriend. They were really cute together. He was really supportive and stuck with Starr throughout. The romance was really just a side note which is all it should have been in the story but I still appreciated it being there. .It just added another layer to Starr and her story.
This book had so many really hard moments, understandably because of the subject matter but I loved that there were other elements as well. Some of those moments were a bit lighter which was a nice change of pace when things got really heavy.
This is why I think books are so important. You can such an important message and topic like this and make it so accessible and relatable because of how it is told. I hope this book reaches so many people – young and old – and people really take away some important lessons, messages, whatever you want to say. I know I did.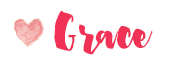 Related Posts