The Goldfinch

by Donna Tartt
Published by Little, Brown on October 22nd 2013
Genres: Fiction, Literary
Pages: 784
Format: ebook
Source: Library
Buy on Amazon
Goodreads

WINNER OF THE PULITZER PRIZE"The Goldfinch is a rarity that comes along perhaps half a dozen times per decade, a smartly written literary novel that connects with the heart as well as the mind....Donna Tartt has delivered an extraordinary work of fiction."--Stephen King, The New York Times Book ReviewTheo Decker, a 13-year-old New Yorker, miraculously survives an accident that kills his mother. Abandoned by his father, Theo is taken in by the family of a wealthy friend. Bewildered by his strange new home on Park Avenue, disturbed by schoolmates who don't know how to talk to him, and tormented above all by his longing for his mother, he clings to the one thing that reminds him of her: a small, mysteriously captivating painting that ultimately draws Theo into the underworld of art.As an adult, Theo moves silkily between the drawing rooms of the rich and the dusty labyrinth of an antiques store where he works. He is alienated and in love--and at the center of a narrowing, ever more dangerous circle.The Goldfinch is a mesmerizing, stay-up-all-night and tell-all-your-friends triumph, an old-fashioned story of loss and obsession, survival and self-invention, and the ruthless machinations of fate.
Review
This is a long book. Almost 800 pages. It is double almost anything I read. So of course I am going to do a mini review! I found it so hard summarize my feeling and thoughts so this was the only way.
Long story short (really long story really short): Theo lives with his mom. They go to a museum. It is the target of a terrorist attack. She dies. He takes a painting. Theo ends up with the family of a childhood friend, Andy. While there he goes to see Hobie, the friend and partner of a man that Theo spent his final moments with who urged him to seek out Hobie. They become friends. Things are kind of normal. Until his loser, gambling dad shows up with his girlfriend, Xandra (with an X not an S) and takes him to Las Vegas to live with them. Here we meet Boris who becomes Theo's best friend. They get into trouble – steal, drink, do drugs. When something happens to his father Theo books it back to New York and goes to Hobie. He stays there and learns the business (antique furniture, furniture repair) and becomes a partner. All the time Theo is dealing with the fact he has this painting. No one knows. He can't do anything with it as he would be in trouble for stealing. Also, he is dealing with his love of Pippa, who was the dying man's niece and close with Hobie. We have to see what happens – to the painting, to Theo.
Well there is a ton more (800 pages remember) but thats the gist. Overall, I really enjoyed this and would love for everyone to read it. Just be prepared for how long it is and you should be set.
The good
I really enjoyed the overall story. I think it was interesting, enough conflict, good characters, different premise.
It was very well written (see Pulitzer Prize for proof)
Hobie and Boris. They really made the book for me. Especially as their times in the book didn't overlap.
Hobie was such a kind man. He may have been a little oblivious (on purpose at times) but had wonderful intentions and really took Theo in and treated him like family.
Boris was crazy and totally a bad influence – but he was also funny and added a little crazy to the characters (in a good way)
Popper the dog. I was in constant fear something would happen to  (Spoiler: nothing did thank god!)
the bad
I wanted more Hobie and Pippa. I really enjoyed them as characters and their interactions with Theo.
The whole Amsterdam section towards the end. It was confusing with lots of new names and such. I know it was necessary but still threw me off a bit.
The whole ending in which Theo, in my view, gets a bit rambly. I will admit I was rushed toward the end so this could have influenced this feeling.
It was 800 pages but felt like it could have been less.
the questions and the Quotes
There was a bit about Pippa at the end that I am still not sure what to make of it. View Spoiler »Was she an addict? Was she just more ill than Theo realized? « Hide Spoiler

And who knows—but maybe that's what's waiting for us at the end of the journey, a majesty unimaginable until the very moment we find ourselves walking through the doors of it, what we find ourselves gazing at in astonishment when God finally takes His hands off our eyes and says: Look!

A great sorrow, and one that I am only beginning to understand: we don't get to choose our own hearts. We can't make ourselves want what's good for us or what's good for other people. We don't get to choose the people we are.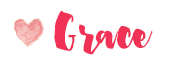 Related Posts