I received this book for free from Publisher via Edelweiss in exchange for an honest review. This does not affect my opinion of the book or the content of my review.
The Girls in the Garden

by Lisa Jewell
Published by Atria Books on June 7th 2016
Genres: Contemporary, Fiction, Mystery
Pages: 320
Format: eARC
Source: Publisher via Edelweiss
Goodreads

Imagine that you live on a picturesque communal garden square, an oasis in urban London where your children run free, in and out of other people's houses. You've known your neighbors for years and you trust them. Implicitly. You think your children are safe. But are they really?
On a midsummer night, as a festive neighborhood party is taking place, preteen Pip discovers her thirteen-year-old sister Grace lying unconscious and bloody in a hidden corner of a lush rose garden. What really happened to her? And who is responsible?
Dark secrets, a devastating mystery, and the games both children and adults play all swirl together in this gripping novel, packed with utterly believable characters and page-turning suspense.
Review
When Claire and her two daughters, Grace and Pip, move into a new apartment that backs into a picturesque communal garden, they think this might be the new start they need. As all three start to get to know the community, their neighbors and make friends, they come to feel more at home. When after a community Grace is found by Pip unconscious in the garden they no longer feel safe and don't know who to trust or who to suspect.
This is one of those books I have mixed feelings on. There were things I really did enjoy and then things that brought the book down for me. Let's take a look at these things:
Disliked the slow start~ I felt like this took a bit to get going. Even though you know the what happens from the get-go with Grace early on I still wasn't super intrigued until a bit into it.
Liked the middle~ This is where things got good. I felt like the mystery of who did got ramped up and there were a lot of options to be wary of. I was really curious and flew through this part to the end.
Disliked the end~ Here is where a lot of my disappointment lies. It made sense and it was told well but it just didn't have the impact I wanted.
Liked the array of characters~There was a wide range of characters here. From Claire and her kids, to the eccentric-ish neighbors and their three children to the old lady neighbor who had lived there her whole life and watched the garden constantly. All of these people were unique and had secrets and played their roles well within the story.
Random thought~ For a while in the beginning I didn't think this was a present day story It had a very retro feel. I say retro because I can't pinpoint the exact time but maybe 60's or 70's. I think it was the neighbors and their family that threw me off.
Overall, I did wind up enjoying the book. I just need a little quicker start and a stronger ending. Still, I see a lot of people really liking this one.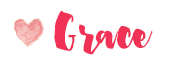 Related Posts