The Girl with the Lower Back Tattoo

by Amy Schumer
Published by Gallery Books on August 16th 2016
Genres: Essays, Memoirs
Pages: 323
Format: ebook
Source: Library
Goodreads

#1 New York Times Bestseller
"Amy Schumer's book will make you love her even more. For a comedian of unbridled (and generally hilarious) causticity, Schumer has written a probing, confessional, unguarded, and, yes, majorly humanizing non-memoir, a book that trades less on sarcasm, and more on emotional resonance." —Vogue
"The Girl with the Lower Back Tattoo is an alternatingly meditative, sexually explicit, side-splittingly hilarious, heart-wrenching, disturbing, passionately political, and always staggeringly authentic ride through the highs and lows of the comedic powerhouse's life to date." —Harper's Bazaar
"Amy's got your back. She's in your corner. She's an honesty bomb. And she's coming for you."—Actress Tilda Swinton and Trainwreck co-star
The Emmy Award-winning comedian, actress, writer, and star of Inside Amy Schumer and the acclaimed film Trainwreck has taken the entertainment world by storm with her winning blend of smart, satirical humor. Now, Amy Schumer has written a refreshingly candid and uproariously funny collection of (extremely) personal and observational essays.
In The Girl with the Lower Back Tattoo, Amy mines her past for stories about her teenage years, her family, relationships, and sex and shares the experiences that have shaped who she is—a woman with the courage to bare her soul to stand up for what she believes in, all while making us laugh.
Ranging from the raucous to the romantic, the heartfelt to the harrowing, this highly entertaining and universally appealing collection is the literary equivalent of a night out with your best friend—an unforgettable and fun adventure that you wish could last forever. Whether she's experiencing lust-at-first-sight while in the airport security line, sharing her own views on love and marriage, admitting to being an introvert, or discovering her cross-fit instructor's secret bad habit, Amy Schumer proves to be a bighearted, brave, and thoughtful storyteller that will leave you nodding your head in recognition, laughing out loud, and sobbing uncontrollably—but only because it's over.
Review
If you visit my blog with any sort of regularity you know I love celebrity memoirs or I guess lately they are more celebrity books of essays on their lives but same difference right. Well when I heard Amy Schumer was writing a book I was so excited. I like her well enough but I knew her book would be pretty awesome as she is very open and honest in her stand up so I figured her book would be the same. Well it was what I was expecting and more to be honest.
First thing is I didn't listen to this one which is my norm on memoirs because my library didn't get it in so I was impatient and read the book. I will say it still sounded just like her. Her voice shined through so strong that I think it was ok I didn't listen.
We get essays on all parts of her life from growing up, her parents divorce, college, trying to get into comedy, Last Comic Standing to her more recent life. Sprinkled in between her essays were some journal entries from various ages with footnotes from 2016. They had me laughing so hard. I just imagined what it would be like to read my journals from back in the day and I have to say it would be equally embarrassing. But good for her for putting them in!!
While I expected lots of funny I wasn't expecting some tougher subjects that she goes into but I am glad she went there. She talks about domestic violence, her dad being sick and the shooting that occurred at a showing of her movie Trainwreck. There may have been tears. Ok there were tears but that doesn't mean most will cry. I mean I cry at various State Farm Insurance commercials so I am not a good indicator. Another great topic she talks about is just being a woman in general as well as one in Hollywood/comedy. She had some really interesting insights.
Random things/quotes I loved (in no particular order):
She talks about having a crush on a guy Mark in high school. Mark is now the drummer for Talking Back Sunday  one of my favorite bands.
Quote from chapter entitles Things That Make Me Insanely Furious: "People who say 'I eat to live. I don't live to eat" I wish all ten plagues upon your house"
She references Claire Dane's cry face on Homeland which is my favorite thing in the world
"Social media is a great tool for all of us introverts and decent people alike as it speeds up the time between thinking someone is great and realizing they are the worst."
If you like Amy Schumer or celebrity memoirs this is a must read!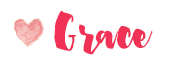 Related Posts