The Girl on the Train

by Paula Hawkins
Published by James A. Michener on November 20th 2014
Genres: Fiction
Pages: 241
Format: ebook
Source: Library
Goodreads

A debut psychological thriller that will forever change the way you look at other people's lives. "Gripping, enthralling—a top-notch thriller and a compulsive read."—S. J. Watson, New York Times–bestselling author of Before I Go to Sleep Rachel takes the same commuter train every morning. Every day she rattles down the track, flashes past a stretch of cozy suburban homes, and stops at the signal that allows her to daily watch the same couple breakfasting on their deck. She's even started to feel like she knows them. "Jess and Jason," she calls them. Their life—as she sees it—is perfect. Not unlike the life she recently lost. And then she sees something shocking. It's only a minute until the train moves on, but it's enough. Now everything's changed. Unable to keep it to herself, Rachel offers what she knows to the police, and becomes inextricably entwined in what happens next, as well as in...
Review
The Girl on the Train has been the buzz book for a while now. I couldn't wait to read it – but I had to because of the monstrous waiting list at my library. But alas my wait was over and I couldn't have been happier. This is a hard review to write because it is pretty  much a less you know the better it is type of story so it might be a bit brief – but it's for the best I promise!
"The whole thing was actually your fault, Rachel."
We start with Rachel. On a train. The Girl on the Train. See that we got the title settled straight away. Whew! We start with her whizzing past houses on her way into the city. As it goes on we see her preoccupation with a couple, who she has named Jess and Jason. I will say the beginning was a bit disconcerting, especially with dates at the beginning of each chapter. This always jams me up in a book because I can never remember what the dates are, if we are going back at a point in time or forward or chronologically following the story. When I finally got my bearings I got what it all was and was on my way into the dark and twisty world that this book was.
We have the narration broken down into Morning and Evening with multiple POVs including Rachel, Megan (Jess as Rachel initially refers to her as) and Anna who is Rachel's ex-husband's new wife.
"I have lost control over everything, even the places in my head."
Right away I knew Rachel wasn't all there but wasn't sure if she was just plain old crazy or something else. You do find out her story as it slowly unfolds helping to put a lot of things seen earlier into perspective.
"He never understood that it's possible to miss what you've never had, to mourn for it."
The Megan part of the story is a little while before Rachel's. We see her life with Scott ( aka Jason) and her interactions with Anna, who is her neighbor.
"He loves me so much, it makes me ache."
Anna comes into the book and we see her views of both Megan and Rachel. She doesn't think much of either of them, especially Rachel. We see her life with Rachel's ex husband and their new baby.
These three women's lives are so interconnected, whether it be clear or less obvious, that they all wind up playing a large part in each other's lives in some way. Also, they are all kind of terrible and totally unreliable. And that made it fun!
"The holes in your life are permanent. You have to grow around them, like tree roots around concrete; you mould yourself through the gaps."
The entire time I was reading this I had this queazy, uneasy, anxious feeling. Thankfully it didn't last long because I couldn't put it down and flew through the story. I loved its dark tone, fast pace and how well it was written. I love multiple points of view and liked the Morning/Evening dynamic. I think I "figured it out" pretty late in the game (like probably when she meant for me to) and it was still great getting to the finish to find out what happens. If you love psychological  thrillers, liked Gone Girl or want to find out what all the hype is about – I say go for it. It lives up to all the buzz.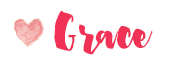 Related Posts