I received this book for free from Publisher via Netgalley in exchange for an honest review. This does not affect my opinion of the book or the content of my review.
The Garden of Small Beginnings

by Abbi Waxman
Published by Berkley Books on May 2nd 2017
Genres: Contemporary, Contemporary Women
Pages: 368
Format: eARC
Source: Publisher via Netgalley
Goodreads

Lilian Girvan has been a single mother for three years—ever since her husband died in a car accident. One mental breakdown and some random suicidal thoughts later, she's just starting to get the hang of this widow thing. She can now get her two girls to school, show up to work, and watch TV like a pro. The only problem is she's becoming overwhelmed with being underwhelmed.
At least her textbook illustrating job has some perks—like actually being called upon to draw whale genitalia. Oh, and there's that vegetable-gardening class her boss signed her up for. Apparently being the chosen illustrator for a series of boutique vegetable guides means getting your hands dirty, literally. Wallowing around in compost on a Saturday morning can't be much worse than wallowing around in pajamas and self-pity.
After recruiting her kids and insanely supportive sister to join her, Lilian shows up at the Los Angeles Botanical Garden feeling out of her element. But what she'll soon discover—with the help of a patient instructor and a quirky group of gardeners—is that into every life a little sun must shine, whether you want it to or not…
Review
The Garden of Small Beginnings is about Lili, a widower with two young girls, who is just getting to a new normal state after her husband died three years ago. When her job as an illustrator requires her to go to a gardening class to help with her next assignment she recruits her sister and her children to go as well. There she meets a quirky group of people and an instructor that help her realize it is ok to move on a bit.
Lili was my kind of lady. She was so funny and a lot of her funniest stuff was just in her head. I definitely appreciated all the humor in this book considering it has its share of sad at times. I really felt for Lili being a widow so young with two young children. She was still dealing with the death of her husband and moving on but she seemed to be in a stable place when we see her in the book. Her two daughters Annabel and Clare were kind of the best. They were smart, funny and adorable. That doesn't always happen with kids in books.
Lili wouldn't have been able to make it through everything without her sister Rachel. Again Rachel was another fantastic character. She was always there for Lili and the kids but still had her own life too. She really tried to push Lili to start to move on and open herself up to another relationship. I was happy to see Rachel also find some happiness and love of her own in the book. This was a serious case of sister goals <3
The gardening class had a great group of different and lovable people that we got to see a lot of. I love a book with a hodge podge of characters thrown together for whatever reason and it was done well here. The gardening class is also where we get our love interest for Lili  – Edward, the teacher. He was so romantic and he was very serious about his gardening. He was hard not to love.
One big theme throughout was to not judge someone just by looking at them or to assume what they are going through. While sometimes a bit heavy handed, I really liked it how it was done. So often I know I assume things in my head about people almost reflexively and I need to be better about that. This book showed you never know about other people unless you talk to them and ask about their lives.
There was a lot going on in the book – dealing with grief, family issues, romance – but it all worked perfectly. The pacing was spot on as well. I loved the little breaks in between the chapters of little gardening tips for different vegetables. I just really adored this book with its heartwarming story and cast of characters. I now want to find a gardening class and have one in my backyard!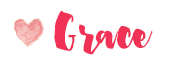 Related Posts