I received this book for free from Publisher via Edelweiss in exchange for an honest review. This does not affect my opinion of the book or the content of my review.
The Drowning

by Camilla Lackberg
Published by Pegasus Books on September 15th 2015
Genres: Fiction, Mystery & Detective
Pages: 400
Format: eARC
Source: Publisher via Edelweiss
Buy on Amazon
Goodreads

Christian Thydell s dream has come true. His debut novel, The Mermaid, has been published to rave reviews. So why is he as distant and unhappy as ever?
When crime writer Erica Falk, who helped Christian discover and develop his talents, learns he has been receiving anonymous threats, she investigates not just to eh messages but also the young author mysterious past. Then, one of Christian s closet friends, Magnus, goes missing.
Erica s husband, Detective Patrik Hedstrom, has his worst suspicions confirmed as the mind-games aimed at Christian become a disturbing reality. Christian's group of friends a gang of four from childhood is a tangled web of relationships, love triangles, and family secrets that Erica and Patrick must unravel in order to discover what really happened to Magnus and who is still threatening Christian.
But, with the victims themselves concealing evidence, the investigation is going nowhere. Is their silence driven by fear or guilt? What is the secret they would rather die to protect than live to see revealed?"
Review
The Drowning is the sixth novel in the Fjällbacka or Patrik Hedström series but can be read as a standalone. The story revolves around Christian Thydell and his new book The Mermaid. Once the book is out, it is found out he has been receiving threating letters for some time. On top of that one of his closest friends is missing. Erika Falck, who is a crime writer who helped Christian with his book, brings these letters to the attention of her husband, Detective Patrik Hedström. He believes there is a connection between the letters and his friend's disappearance. This leads to Patrik and Erika, separately, looking into Christian, his past, his friends, and how it all connects to the disappearance of this friend.
This book took me FOREVER to get through. And I still like it quite a bit. Let's break down the likes and dislikes:
What I Liked:
Patrik and Erika. I liked both of these MCs, separately and as a couple. Patrik was an excellent detective. He knew how to handle his staff as well as his boss, who was probably the least professional person in the book. He was also such a loving dad which we got to see glimpses of. Erika was pretty kick ass. She is pregnant with twins, helping Christian with his book and publicity as well doing some crime solving on the side. As a couple, they were sweet but believable.
Mystery. I liked how the events unfolded and kept me guessing. There were clues and tidbits throughout but they were let out at a nice pace so it wasn't too easy to put it all together.
Pacing of the Second Half. Once I got to 50% I finished it in a day. It really started to pick up and the mystery really came into focus. I couldn't put the books down and was constantly going back and forth on what I thought was going on and who was involved.
The Ending. This is in regard to the main mystery of the book. I thought the reveal was well placed and fairly unpredictable. Also, it was wrapped up pretty well.
What I Didn't Like So Much:
Pacing of the First Half. It took me almost 4 days to get through this first part. I just kept putting it down. I t was a lot of background and kind of boring stuff. Also, I think it had to do with my next point.
Too Many Characters and Perspective Jumps. There are a lot of characters in this book. We see the story from almost all of them in some way.  This caused lots of choppy sections within chapters. For a while, I couldn't keep certain characters straight and who they were connected to and how they were connected to the story.
Cliffhanger. While the main mystery portion wrapped up there was a cliffhanger to the overall series. I was not expecting that at all.
Overall I enjoyed this book and the mystery in it. I wish the beginning moved along a little quicker, though. I really liked Erika and Patrik and think I will start this series from the beginning at some point.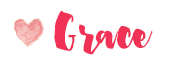 Related Posts