I received this book for free from Publisher via Edelweiss in exchange for an honest review. This does not affect my opinion of the book or the content of my review.
The Drowned Boy

by Karin Fossum
Published by Random House on June 4th 2015
Genres: Fiction, Crime, Mystery & Detective
Pages: 256
Format: eARC
Source: Publisher via Edelweiss
Goodreads

'He'd just learnt to walk,' she said. 'He was sitting playing on his blanket, then all of a sudden he was gone.'

A 16-month-old boy is found drowned in a pond right by his home. Chief Inspector Sejer is called to the scene as there is something troubling about the mother's story. As even her own family turns against her, Sejer is determined to get to the truth.
Review
This is a book in Inspector Sejer series but can be read as a stand alone. It is about a couple whose son has drowned despite their efforts to resuscitate him. The Inspectors notice that the mother is a little off and decide to pursue it further. We follow the investigation and also get glimpses into the mother's thoughts.
I wanted so much to love this book. I thought the concept was interesting and couldn't wait to see the twist or what would make it really original. Yeah, that didn't really happen. It was pretty easy to see what was coming the whole time. I think what were the twists were easy to see and coming from me – someone who never see anything coming in any book – that is pretty bad.
However, the book was easy to read and I did like the Inspectors, Sejer and Skarre. I think because this is a book originally written in another language something definitely got lost in translation. I felt some of the dialogue was very abrupt and didn't feel natural.
This one wasn't for me but was at least a quick easy read.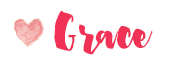 Related Posts