I received this book for free from Publisher via Edelweiss in exchange for an honest review. This does not affect my opinion of the book or the content of my review.
The Decent Proposal

by Kemper Donovan
Published by HarperCollins on April 5th 2016
Genres: Contemporary, Fiction
Pages: 320
Format: eARC
Source: Publisher via Edelweiss
Goodreads

An addictively readable debut romantic comedy, drama, and mystery rolled into one, about two very different strangers whose lives become intertwined when they receive an unusual proposition. This is a funny, tender, and enchanting story about love, attraction, and friendship: Jane Austen in Los Angeles.
A struggling Hollywood producer, Richard Baumbach is twenty-nine, hung-over, and broke. Ridiculously handsome with an innate charm and an air of invincibility, he still believes good things will come his way. For now he contents himself with days at the Coffee Bean and nights with his best friend Mike (that's a woman, by the way).
At thirty-three, Elizabeth Santiago is on track to make partner at her law firm. Known as "La Máquina" The Machine—to her colleagues, she's grown used to avoiding anything that might derail her quiet, orderly life. And yet recently she befriended a homeless man in her Venice neighborhood, surprised to find how much she enjoys their early-morning chats.
Richard and Elizabeth's paths collide when they receive a proposal from a mysterious, anonymous benefactor. They'll split a million dollars if they agree to spend at least two hours together—just talking—every week for a year. Astonished and more than a little suspicious, they each nevertheless say yes. Richard needs the money and likes the adventure of it. Elizabeth embraces the challenge of shaking up her life a little more. Both agree the idea is ridiculous, but why not?
What ensues is a delightful journey full of twists, revelations, hamburgers, classic literature, poppy music, and above all love, in its multitude of forms. The Decent Proposal is a heartfelt and often hilarious look at the ties that bind not just a guy and a girl but an entire, diverse cast of characters situated within a modern-day Los Angeles brought to full and irrepressible life.
Review
Richard is a handsome, aspiring, somewhat struggling Hollywood producer. Elizabeth is a lawyer with little to no social life. When they receive a proposal, a half a million dollars each if they agree to spend at least two hours together every week for one year, from an anonymous benefactor the two will be forced to come together. Will these two very different people be able to keep up their end of the proposal?
I had mixed feelings on this one. There were some things I liked but some things that just didn't do it for me.
Things I Liked
Richard and Elizabeth. The two main characters here were great. I liked both of them for different reasons. Richard was a fun-loving guy, who went with the flow of it and seemed like someone I would want to hang out with Elizabeth was on the proper side but seemed to work hard and do the right thing all the time. While she was a bit stiff as the story went on we get to see her loosen up and I appreciated that.
Focus on Books and Movies. Richard and Elizabeth's little meetings start to focus on talking about books and movies. Movies are Richard's things (being a producer and all). Being one to like to spend time by herself, Elizabeth focuses free time on books (among some other hobbies). They each pick books and movies to read/watch together and discuss each week as a way to not have to worry about what to talk about for two hours. It is a pretty great idea considering. I love movies and books so I loved that we get to see them talk about them in the book as well.
Opposites Attract. I am a sucker for the old opposites attract trope. I thought it worked well here. Plus we got to see both characters kind of realize how far over to each side they are and try to change a bit. I don't mean completely change who they are but just some subtle things that the other person helped bring out.
Things That I Didn't Like A Much
Lots of Telling. I don't always notice when this happens. I usually go along with it. But here there was so much background and info dumping it felt like. Especially about LA and other places mentioned. It felt like too much and a little forced. I wanted more dialogue and interaction between the characters.
Third Person. This is totally not my favorite and here was an example when I noticed it more and wasn't happy about it.
The Reveal. So the whole story is leading up to some reveal about why Richard and Elizabeth were chosen for this proposal, something that linked the two. This definitely kept the story moving for me. Still when it all finally came out I felt like it was a weird fit and kind of eh about it.
Overall, it was a cute, quick story that I liked despite the issues I had with it. I would definitely pick up another of Kemper Donovan's books in the future.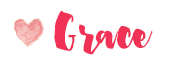 Related Posts