The Deal (Off-Campus, #1)

by Elle Kennedy
on February 24th 2015
Genres: Contemporary, New Adult, Romance
Pages: 328
Format: ebook
Source: Purchased
Goodreads

12 hrs 52 mins

She's about to make a deal with the college bad boy...

Hannah Wells has finally found someone who turns her on. But while she might be confident in every other area of her life, she's carting around a full set of baggage when it comes to sex and seduction. If she wants to get her crush's attention, she'll have to step out of her comfort zone and make him take notice…even if it means tutoring the annoying, childish, cocky captain of the hockey team in exchange for a pretend date.

...and it's going to be oh so good.

All Garrett Graham has ever wanted is to play professional hockey after graduation, but his plummeting GPA is threatening everything he's worked so hard for. If helping a sarcastic brunette make another guy jealous will help him secure his position on the team, he's all for it. But when one unexpected kiss leads to the wildest sex of both their lives, it doesn't take long for Garrett to realize that pretend isn't going to cut it. Now he just has to convince Hannah that the man she wants looks a lot like him.
Review
Hey guys why didn't you tell me to read this sooner?!? Wait . . . what? You did? AHHH. My bad then because I so should have grabbed this bad boy so long ago. I LOVED it.
Hannah has a big time crush on the new guy on the football team but she will never talk to him. Garret can't fail ethics or he won't be able to play on the hockey team. When Garrett sees that Hannah is acing the class he asks her to tutor him and won't take no for an answer. Garrett offers Hannah a way to get her crush but will that end up being what she really wants?
Honestly, the hype with this series scared me so I put it off. I am so happy I squeezed it in between ARCs because it was totally what I needed. The set up here wasn't anything super new or earth shattering but it was all done so well. I loved Hannah and Garrett so much. I was super invested in all the characters – Hannah's and Garrett's roommates especially –  and what would happen to everyone. Plus it was fun, funny and sexy. Also hockey! Who knew I loved hockey in books so much but I do. I cannot wait now to get to the next book in the series!
Plus did you see the new covers??? I love them!
Have you read the series? Do you like the old or new covers better?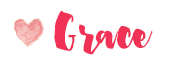 Related Posts