I received this book for free from Publisher via Netgalley in exchange for an honest review. This does not affect my opinion of the book or the content of my review.
The Choices We Make

by Karma Brown
Published by Mira on July 12th 2016
Genres: Contemporary Women, Fiction
Pages: 316
Source: Publisher via Netgalley
Goodreads

Following her bestselling debut novel Come Away with Me, Karma Brown returns with an unforgettable story that explores the intricate dynamics between friends and mothers
Hannah and Kate became friends in the fifth grade, when Hannah hit a boy for looking up Kate's skirt with a mirror. While they've been close as sisters ever since, Hannah can't help but feel envious of the little family Kate and her husband, David, have created—complete with two perfect little girls.
She and Ben have been trying for years to have a baby, so when they receive the news that she will likely never get pregnant, Hannah's heartbreak is overwhelming. But just as they begin to tentatively explore the other options, it's Kate's turn to do the rescuing. Not only does she offer to be Hannah's surrogate, but Kate is willing to use her own eggs to do so.
Full of renewed hope, excitement and gratitude, these two families embark on an incredible journey toward parenthood…until a devastating tragedy puts everything these women have worked toward at risk of falling apart. Poignant and refreshingly honest, The Choices We Make is a powerful tale of two mothers, one incredible friendship and the risks we take to make our dreams come true.
Review
So do you like books that completely tear you apart (and kind of maybe put you a little back together) emotionally?  Do you like to try and put yourself into a situation in the book and see what you would do? Do you like to cry (a lot)? If you answered yes to any or all of these questions I think The Choices We Make will definitely be a book for you.
The story focuses on two couples – Kate and David and Hannah and Ben – who are friends. Kate and Hannah have been best friends since childhood and are still just as close. While Kate and David have two daughters, Hannah and Ben have been struggling for years to have a child. When both couples embark on a way to help them have a child, the unthinkable happens that can tear them all apart.
Hannah and Kate's friendship is such a strong one that you can tell is built over many years. They really do come across almost as sisters. It makes sense that Kate, who is a great friend and determined for her friend, would want to help her through this in any way she can – even if it seems extreme. However, as one can imagine, their friendship gets more complicated through this time.
The complex relationships don't stop just at Hannah and Kate but through all members of the couples. This is especially true as everything progresses and the tragedy alluded to in the blurb happens. I was definitely having my own thoughts on what was right or wrong in the situation and who I felt was being selfish or not understanding to the others involved. Still, I have no idea what I would do depending on whose perspective I would be in. I really could see all sides and the motivations behind their actions but it doesn't mean I thought they were appropriate or right.
During everything going on I couldn't stop feeling bad for literally everyone involved. And then things happened. And then the tears. More Tears. Then some happy tears. Then happy and sad tears mixed all together. I was a mess is what I am saying. Regardless I thought the ending was done well and wrapped it up as best as it could have been.
I literally couldn't put this one down. I was in love with the characters, even if they annoyed me at the time, and had to know what would happen to them all. If you want to be destroyed by a book pick this one up and don't forget to grab the box of tissues along with it. Trust me you'll need them!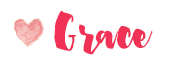 Related Posts