The Bright Effect

by Autumn Doughton, Erica Cope
Published by CreateSpace Independent Publishing Platform on November 16th 2015
Genres: Young Adult
Pages: 400
Format: ebook
Source: Gifted
Goodreads

"Maybe promises are supposed to hurt a little."
Amelia Bright has lots of plans for the future, and none of them involve falling for a guy like Sebastian Holbrook. With a questionable reputation and an attitude to match, he's exactly the kind of guy Amelia promised herself she'd avoid. But after an encounter that leaves her charged and breathless, she can't stop wondering about him and the secrets he keeps hidden behind that tough exterior.
Sebastian knows first-hand that every single choice has a consequence and how a fragile promise can shape a life. Now that his mother is gone and he's raising his little brother on his own, he's all but given up on a future for himself. Struggling to keep food on the table and a roof over their heads, Sebastian doesn't have time for games or girls. So why can't he shake thoughts of beautiful, smart Amelia Bright from his mind?
Equally devastating and heartfelt, Amelia and Sebastian's story of a rare and unexpected connection is one that will stay with you long after the last page is read. Full of wit and tenderness, The Bright Effect is an unforgettable journey of expectations, regrets and discovering just how far love can carry us in the face of heartbreak.
Review
I was so excited when I saw in my email that Eva from All Books Considered had gifted me this beauty. I had just finished my last book and jumped right in.
Sebastian, or Bash, is struggling to raise his brother, go to school, work and keep everything running smoothly. Amelia is always thinking about her future, part of student government, plays tennis and volunteers to tutor elementary school kids. These two are from the opposite sides of town, wit equally opposite lives but can't help but be drawn to each other.
BASH! Ok so when we first see him he comes off as a jerk. I was like – great, we are getting this bad boy situation turned good or something. Nope, he is just a good guy. The best. He is doing so much to do everything right – school, work, raise his brother. Their mom had died and their dad isn't around. On top of that he is sweet, understanding and adorable. None of this was over the top though. Plus he had an artistic side – gets me everytime!
Amelia is a twin. Her sister Daphne, was the free spirit while Amelia was more structured and focused. Her little quirk was wearing crazy leggings. I loved this because it came with a cute story and was just enough of a quirk to show Amelia had a little free spirit in her too. The sisters had a great relationship and loved seeing the sisters together. Amelia really let herself be a little more relaxed with Bash. She wasn't always worried or thinking about college or the future.
On the side characters the two best were Carter, Bash's little brother and his friend Seth. Carter was so cute without being obnoxiously so. Seth was such an awesome friend and stepped up to help Bash so much. I wish there was more Seth honestly. Maybe he can get a book???
As I was reading this I was thinking – yup, I see where this is going. I figured a totally predictable, cute, quick read. Well, I will say that I didn't see a lot of it coming and that was awesome. It was super cute and quick though. Loved the ending and where Amelia and Bash ended and where they were going.
I will absolutely be picking up more from Autumn Doughton and Erica Cope in the future.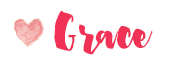 Related Posts