I received this book for free from Publisher via Netgalley in exchange for an honest review. This does not affect my opinion of the book or the content of my review.
The Blue Hour

by Douglas Kennedy
Published by Atria Books on February 16th 2016
Genres: Fiction
Pages: 368
Format: eARC
Source: Publisher via Netgalley
Goodreads

From the #1 internationally bestselling author of The Moment and Five Days comes "the best book about Morocco since The Sheltering Sky. Completely absorbing and atmospheric" (Philip Kerr).
Robin knew Paul wasn't perfect. But he said they were so lucky to have found each other, and she believed it was true.
She is a meticulous accountant, almost forty. He is an artist and university professor, twenty years older. When Paul suggests a month in Morocco, where he once lived and worked, a place where the modern meets the medieval, Robin reluctantly agrees.
Once immersed into the swirling, white hot exotica of a walled city on the North African Atlantic coast, Robin finds herself acclimatizing to its wonderful strangeness. Paul is everything she wants him to be—passionate, talented, knowledgeable. She is convinced that it is here she will finally become pregnant.
But then Paul suddenly disappears, and Robin finds herself the prime suspect in the police inquiry. As her understanding of the truth starts to unravel, Robin lurches from the crumbling art deco of Casablanca to the daunting Sahara, caught in an increasingly terrifying spiral from which there is no easy escape.
With his acclaimed ability to write thought-provoking page-turners, Douglas Kennedy takes readers into a world where only Patricia Highsmith has ever dared. The Blue Hour is a roller-coaster journey into a heart of darkness that asks the question: What would you do if your life depended on it?
Review
Robin and Paul are the perfect example of opposites attract. She is an accountant and he is an older artist. They are married and trying for a child. When Paul suggest a month in Morocco, Robin eventually agrees. While they are having a wonderful time in this exotic place, Paul goes missing. This sets off a crazy turn of events for Robin to try and find him. With all the obstacles in her way and all the secrets she uncovers will she still want to?
This is the second book in a row in which I could completely see this being a wonderful movie. Here are the things that would make this an amazing film (oh and made it a pretty good book too!)
Morocco and Its Culture
The setting!!! Beautiful, exotic and interesting. The author really did well with painting a really vivid picture of all the different places they went in Morocco. Also, interesting was the culture of the country. How, when in  different cities, the dress was completely different, the landscape, the people. I really enjoyed all of these differences throughout the journey.
Dynamic Female  Character
Robin. She was a really fascinating character. She was determined, strong, knew what she wanted but she had a lot of faults too. But all of that made her a compelling person to follow. I think she really stepped up when Paul went missing in a way a lot of people wouldn't but also made some mind boggling decisions as well. Still I was rooting for her the entire time.
Secrets, Lies and What Will Happen
There were so many things that came out as the story unfolded. Things about Paul – his past, things he kept from Robin, things about the kind of man he really was. For each thing Robin uncovered it got her closer to the truth but farther from  any kind of resolution in her mind about Paul and their future. I was really never sure where it was going to go or what was going to happen next and I enjoyed that a lot.
My biggest issue was pacing. It really didn't move as fast as I would have liked. I could put it down pretty easily, even though I was still interested. I think that in a movie version it would be tighter and be super fast paced (in my head anyways!). Also, some of it seemed so over the top and kind of unrealistic. But it's fiction right?  Still, I enjoyed the story as well as the setting and was very pleased with the ending.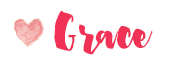 Related Posts