The Bird and the Sword

by Amy Harmon
Published by CreateSpace Independent Publishing Platform on May 11th 2016
Genres: Fantasy, Fiction
Pages: 352
Format: ebook
Source: Purchased
Goodreads

Swallow, Daughter, pull them in, those words that sit upon your lips. Lock them deep inside your soul, hide them 'til they've time to grow. Close your mouth upon the power, curse not, cure not, 'til the hour. You won't speak and you won't tell, you won't call on heav'n or hell. You will learn and you will thrive. Silence, Daughter. Stay alive.
The day my mother was killed, she told my father I wouldn't speak again, and she told him if I died, he would die too. Then she predicted the king would trade his soul and lose his son to the sky.
My father has a claim to the throne, and he is waiting in the shadows for all of my mother's words to come to pass. He wants desperately to be king, and I just want to be free.
But freedom will require escape, and I'm a prisoner of my mother's curse and my father's greed. I can't speak or make a sound, and I can't wield a sword or beguile a king. In a land purged of enchantment, love might be the only magic left, and who could ever love . . . a bird?
Review
I have enjoyed Amy Harmon's books for a couple of years now. She is definitely one of my favorites and I pretty much expect to enjoy all things she does. I was not expecting her to put out a fantasy book but she did and everyone loved it. I knew I had to get it and see what all the hype was about. Man did this live up to the hype for me!
There were so many things I loved about this so let me run through them real quick:
Lark. She was such an amazing character. She was basically a prisoner in some form or another her whole life but you could tell she had a strength within her despite being physically small and delicate. I like when she wouldn't always back down to Tiras and stood up for herself. She took things into her own hands when needed.
The Romance. I loved watching the relationship between Tiras and Lark grow and change and become more intense as I read. You could feel their chemistry and attraction throughout. This was slow burn done well.
The World. I was enchanted by this world where those with Gifts are killed and have to hide and the Council of the Lords is trying to oust the King and everyone seems to have some sort of secret they are keeping. I loved the map and the pronunciation guide in the beginning as well. One thing about fantasy books is I never know how to say all the crazy names. That is usually why I listen to them!
The Writing. This is where this book really earned its 5-star rating from me. There was just an ease and beauty to Ms. Hamon's words. It wasn't overly poetic or flowery but just enough to make it enchanting.
I don't read a ton of fantasy. I always say I prefer fantasy lite and that is what this was to me. This was lovely fantasy book but heavy  on the romance which is usually the part of the book I love anyways. The pacing was excellent and I never felt like it dragged at all. I was completely immersed into the world and was kind of sad when it was over. I honestly don't know if hardcore fantasy fans would enjoy this one though. Still I think Amy Harmon is amazing and I hope to see her write more fantasy in the future.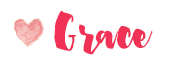 Related Posts