I received this book for free from Publisher via Netgalley in exchange for an honest review. This does not affect my opinion of the book or the content of my review.
The Art of Being Normal

by Lisa Williamson
Published by David Fickling Books on January 1st 2015
Genres: Contemporary, Fiction, LGBT, Young Adult
Pages: 353
Format: eARC
Source: Publisher via Netgalley
Goodreads

Two boys. Two secrets.
David Piper has always been an outsider. His parents think he's gay. The school bully thinks he's a freak. Only his two best friends know the real truth – David wants to be a girl.
On the first day at his new school Leo Denton has one goal – to be invisible. Attracting the attention of the most beautiful girl in year eleven is definitely not part of that plan.
When Leo stands up for David in a fight, an unlikely friendship forms. But things are about to get messy. Because at Eden Park School secrets have a funny habit of not staying secret for long…
Review
I am always trying to read more diverse, more LGBTQ+ books so when I saw this one for review I jumped on it. I am really happy I did because while dealing with LGBTQ+ issues it also dealt with so much more – family, friends, bullying, and even had a small road trip of sorts thrown in.
David wants to be a girl. No one but his two best friends know. Everyone else thinks he is weird, gay, or both and he has a hard go of it at school. After the school bully starts to pick on him again, Leo, the new kid, steps in and punches him. This starts a slow and unlikely friendship. Lots of rumors are flying around on why Leo transferred to their school while none are true Leo doesn't plan on telling anyone. He doesn't really want to even make friends. He just wants to get through school. But nothing ever goes as planned. Can Leo and David's friendship help each other?
I felt this one started a bit slow. There was a lot of build up and I wasn't so sure I was going to enjoy it. Once David and Leo started to interact more it seemed like the story picked up and became more interesting.
David was adorable. He was dealing with so much on his own, so much I can't even imagine how he did it but still stayed fairly positive. Or maybe it was he grew more positive as it went on. Either way, he had two great best friends. They were supportive, quirky and really everything I would have wanted in best friends. On top of it, his parents were really great. They were present, attentive, and supportive. While they didn't know he wanted to be a girl, they clearly knew there was something and tried to provide a safe space for him to open up. It was lovely to see it written that way.
Leo was quieter, moodier and a little angrier. There was definitely something in his past he is hiding and trying to escape by coming to the new school. Also, his home life doesn't seem to be that great. His mom is kind of out a lot and just seems like she doesn't care. His twin sister is with her boyfriend quite a bit. His little sister apparently only watches TV. Plus his mom's boyfriend is always around. Leo also has a preoccupation with finding his real dad but hasn't been able to. He idolizes him even though he doesn't know him. I was happy to see the situation improve and in a realistic way. Nothing dramatic but some communication seemed to help.
David and Leo's friendship was subtle. Since Leo was trying to avoid people as much as possible he wasn't always so gung-ho.  Still, David was persistent. Eventually, they seemed to find their way, Leo hanging with their group sometimes and tutoring David.
There is a lot bullying that goes on. It is so sad to read because I know this is really happening out there and it breaks my heart. Kids can be so cruel.
I won't say anymore but will say the story ended on such a great note. Definitely put a smile on my face and left me very satisfied.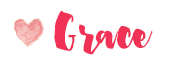 Related Posts