I received this book for free from Publisher via Netgalley in exchange for an honest review. This does not affect my opinion of the book or the content of my review.
The Arrangement

by Sarah Dunn
on March 21st 2017
Genres: Contemporary Women
Pages: 368
Format: eARC
Source: Publisher via Netgalley
Goodreads

A hilarious and emotionally charged novel about a couple who embark on an open marriage-what could possibly go wrong? Lucy and Owen, ambitious, thoroughly-therapized New Yorkers, have taken the plunge, trading in their crazy life in a cramped apartment for Beekman, a bucolic Hudson Valley exurb. They've got a two hundred year-old house, an autistic son obsessed with the Titanic, and 17 chickens, at last count. It's the kind of paradise where stay-at-home moms team up to cook the school's "hot lunch," dads grill grass-fed burgers, and, as Lucy observes, "chopping kale has become a certain kind of American housewife's version of chopping wood."
When friends at a wine-soaked dinner party reveal they've made their marriage open, sensible Lucy balks. There's a part of her, though-the part that worries she's become too comfortable being invisible-that's intrigued. Why not try a short marital experiment? Six months, clear ground rules, zero questions asked. When an affair with a man in the city begins to seem more enticing than the happily-ever-after she's known for the past nine years, Lucy must decide what truly makes her happy-"real life," or the "experiment?"
Review
I have no idea why but books about bad relationships or troubled marriages or just crazy ideas for relationships are always ones I go to. Maybe I feel like I can learn what not to do. I will say I learned that a 6 month "hall pass" is probably something I won't bring up with my husband after reading this one  (honestly I would never have brought it up anyway but I mean the book just drove that point home for me).
After having dinner with friends who confided that they have an open marriage, Lucy and Owen decided that they might try this for 6 months and 6 months only. They decided on clear ground rules and a no questions asked policy. But what if one of them wants to end it early? Or what if one of the falls in love?
Oh man as soon as they agreed to this arrangement for 6 months I knew nothing good was going to happen. Still, I couldn't help but see what they would get themselves into. While it was Lucy who made them do it, it seemed like Owen was more excited to really get out there. It was interesting to see the two and how they approached this new open marriage. I will say I tended to relate or understand Lucy more (but not on everything) than Owen. He just frustrated me.
I did like a lot of the secondary characters which sometimes brought some needed comic relief. However, along with Lucy and Owen's main story there were these other side stories following other couples in town. They did all eventually tie into each other but I wasn't as interested in them.
My only other real gripe was the ending was rushed or vague or something. It just didn't feel as well done as it could have been although I liked the outcome. Definitely an interesting book with a different premise and worth reading if you are at all fascinated by the idea of an open marriage or are just like me love reading about complicated relationships.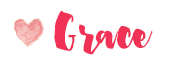 Related Posts