The Accident Season

by Moira Fowley-Doyle
Published by Random House Children's on June 24th 2015
Genres: Young Adult
Pages: 288
Format: Audiobook
Source: Borrowed
Goodreads

It's the accident season, the same time every year. Bones break, skin tears, bruises bloom.

The accident season has been part of seventeen-year-old Cara's life for as long as she can remember. Towards the end of October, foreshadowed by the deaths of many relatives before them, Cara's family becomes inexplicably accident-prone. They banish knives to locked drawers, cover sharp table edges with padding, switch off electrical items - but injuries follow wherever they go, and the accident season becomes an ever-growing obsession and fear.

But why are they so cursed? And how can they break free?
Review
Every year during October – The Accident Season – Cara, her sister Alice, Her ex-stepbrother Sam and her mother are prone to accidents. This can be cuts and scrapes, broken bones, or worse.  They bundle up, avoid anything dangerous and just try to lay low. They don't know why this happens to them, why the same time every year and if it will ever end.
I am not sure I can write a coherent review to do this book justice  or write too much as not to give anything away but I will say all the things I loved:
Family and Friendship Focus. This whole story focused pretty much on the family as well as Cara's best friend Bea. I loved all the characters – especially Cara, Bea and Sam. They were weird and fun and such good friends.
Mystery and Magic. This book in a sense had a very Night Circus feel to me. Mainly because of that magical quality it had. This one also had a little mystery weaved into it as well. I wanted to know what was going on and how everything weaved together.ual
Romance. It wasn't at the forefront of the book but it was good. Slow and adorable.
I did not want to put this down. I needed to know what was going on and I just wanted to spend more time with this group who I adored. I loved the whole feel of this unknown and whimsical atmosphere. I kind of felt lost and wasn't sure exactly what happened at times, especially at the end but it wasn't in a bad way. I kind of loved that unsure but satisfied feeling it gave me. Also, I listened to this one and I thought it was done wonderfully. I can't say much more other than I think this book was amazing and totally worth picking up.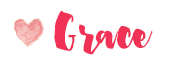 Related Posts