Tell Me Three Things

by Julie Buxbaum
Published by Delacorte Press on April 5th 2016
Genres: Contemporary, Young Adult
Pages: 336
Format: Hardcover
Source: Won
Goodreads

Everything about Jessie is wrong. At least, that's what it feels like during her first week of junior year at her new ultra-intimidating prep school in Los Angeles. Just when she's thinking about hightailing it back to Chicago, she gets an email from a person calling themselves Somebody/Nobody (SN for short), offering to help her navigate the wilds of Wood Valley High School. Is it an elaborate hoax? Or can she rely on SN for some much-needed help?
It's been barely two years since her mother's death, and because her father eloped with a woman he met online, Jessie has been forced to move across the country to live with her stepmonster and her pretentious teenage son.
In a leap of faith—or an act of complete desperation—Jessie begins to rely on SN, and SN quickly becomes her lifeline and closest ally. Jessie can't help wanting to meet SN in person. But are some mysteries better left unsolved?
Julie Buxbaum mixes comedy and tragedy, love and loss, pain and elation, in her debut YA novel filled with characters who will come to feel like friends.
Review
So happy this won my TBR vote this month. It was super adorable and I literally couldn't put it down and read it in a day(ish)!
Jessie has moved to LA from Chicago and at a new fancy high school after her mother died and her dad remarried. She doesn't feel like her new house is like a home, doesn't love her new step family and has been distant from her dad. Her new school is hell and she has no friends there only her best friend from Chicago. That changes when SN ( Somebody Nobody) emails her and starts an anonymous type of friendship. They only communicate through emails or messaging but SN helps Jessie get through the days. SN won't meet Jessie but she can't help but want to. Is it better to leave their relationship to the virtual world?
I just have to say this book has two of my favorite qualities – secret admirer/letter writer and lots of emails/texts/messaging. I love both of these in books so much. I think that is what made it so addicting for me.
Jessie was an easy character to like and I found her super relatable. I not only loved her friendship with her best friend back home but also her new friends she eventually makes at the new high school. Their interactions felt so real and authentic for their age. Jessie was a little slow on the uptake though when it came to who SN was. I mean for a while it was hard to guess because there were several viable options but then I mean it was kind of obvious but who knows.
I like that it did go into her family situation, both before her mom passed away and her new stepfamily. Her and her dad definitely had a bumpy relationship at this point in her life but that was addressed and glad we got to see it through. Her step brother made ma laugh so hard and was quite the character. I don't feel like we got too much of the step mother though. The whole families grief though was present and I thought one well.
I will say I was happy with who SN was and think he and Jessie were perfect together. I thought it was a sweet book that was completely addictive. A definite for anyone who loves YA contemporaries.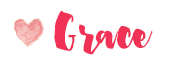 Related Posts