Talking as Fast as I Can: From Gilmore Girls to Gilmore Girls, and Everything in Between

by Lauren Graham
Published by Ballantine Books on November 29th 2016
Genres: Memoirs
Pages: 224
Format: Audiobook
Source: Library
Goodreads
Reading Challenges: 2017 MMD Reading Challenge

In this collection of personal essays, the beloved star of Gilmore Girls and Parenthood reveals stories about life, love, and working as a woman in Hollywood—along with behind-the-scenes dispatches from the set of the new Gilmore Girls, where she plays the fast-talking Lorelai Gilmore once again.
In Talking as Fast as I Can, Lauren Graham hits pause for a moment and looks back on her life, sharing laugh-out-loud stories about growing up, starting out as an actress, and, years later, sitting in her trailer on the Parenthood set and asking herself, "Did you, um, make it?" She opens up about the challenges of being single in Hollywood ("Strangers were worried about me; that's how long I was single!"), the time she was asked to audition her butt for a role, and her experience being a judge on Project Runway ("It's like I had a fashion-induced blackout").
In "What It Was Like, Part One," Graham sits down for an epic Gilmore Girls marathon and reflects on being cast as the fast-talking Lorelai Gilmore. The essay "What It Was Like, Part Two" reveals how it felt to pick up the role again nine years later, and what doing so has meant to her.
Some more things you will learn about Lauren: She once tried to go vegan just to bond with Ellen DeGeneres, she's aware that meeting guys at awards shows has its pitfalls ("If you're meeting someone for the first time after three hours of hair, makeup, and styling, you've already set the bar too high"), and she's a card-carrying REI shopper ("My bungee cords now earn points!").
Including photos and excerpts from the diary Graham kept during the filming of the recent Gilmore Girls: A Year in the Life, this book is like a cozy night in, catching up with your best friend, laughing and swapping stories, and—of course—talking as fast as you can.
  Review
I believe it has been mentioned a few times here on the blog that I love Gilmore Girls (here is the Gilmore Girls tag) and was super excited for the revival ( see post on thoughts about said revival here). So clearly when I heard Lauren Graham was writing a book of essays I had to have it. When I heard the full title "Talking as Fast as I Can: From Gilmore Girls to Gilmore Girls (and Everything In Between)" I was absolutely jazzed. I waited for my library to get the audio in because how could I not listen to this one when she was narrating. Seriously. When it came in finally I jumped around and then was even more excited when it was like 4 hours long. I killed it in an afternoon.
Now for my thoughts:
I really enjoyed hearing about her growing up, wanting to go into acting, her time in school and trying to break into the business. I especially liked that part. I always find it interesting the behind the scenes on how people get their break.
There was not enough Gilmore talk. I mean there was a lot but I wanted more. Gilmore Girls is in the title twice guys. I also wanted juicier details. I mean nothing had to be mean but something good you know? Still, I was happy to hear about the cast and her experience.
Parenthood was also one of my favorite shows so I was glad there was some time dedicated to her time there as well. But again I wanted more!!!
I loved hearing her thoughts on women – and especially aging women in Hollywood.
It was sweet to hear how her and her then on screen brother Peter Krause got together.
Overall it was definitely a fun listen even if I just wanted more!! If you like her or are a Gilmore Girls fan it is definitely on you will want to pick up.
UberPrints asked me to collaborate with them to create my own custom t-shirt and I was pretty jazzed. I mean who doesn't want their own design on a shirt??  So in honor of my love for the Gilmore Girls  and coffee I came up with this bad boy:
**shirt was provided for free for link to site. All opinion are mine**
I love it!! It was really easy to make. I used clip art they had and some text but you can upload your own designs too. So happy to have my own Gilmore Girls shirt! If you want to make your own custom t-shirt you can here!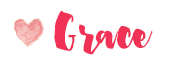 Related Posts