Sustained (The Legal Briefs, #2)

by Emma Chase
Published by Gallery Books on August 25th 2015
Pages: 272
Format: Audiobook
Source: Purchased
Goodreads

A knight in tarnished armor is still a knight.
When you're a defense attorney in Washington, DC, you see firsthand how hard life can be, and that sometimes the only way to survive is to be harder. I, Jake Becker, have a reputation for being cold, callous, and intimidating—and that suits me just fine. In fact, it's necessary when I'm breaking down a witness on the stand.
Complications don't work for me—I'm a "need-to-know" type of man. If you're my client, tell me the basic facts. If you're my date, stick to what will turn you on. I'm not a therapist or Prince Charming—and I don't pretend to be.
Then Chelsea McQuaid and her six orphaned nieces and nephews came along and complicated the ever-loving hell out of my life. Now I'm going to Mommy & Me classes, One Direction concerts, the emergency room, and arguing cases in the principal's office.
Chelsea's too sweet, too innocent, and too gorgeous for her own good. She tries to be tough, but she's not. She needs someone to help her, defend her…and the kids.
And that — that, I know how to do.
Review
Jake is a great lawyer. He also knows what he wants in a women. For them not to expect much from him in terms of commitment or give him any complications. All that goes out the window when he meets Chelsea. She is the guardian to her six nieces and nephews. She can't really do casual and the kids provide nothing but complication. When one of those complications is legal Jake steps up to help them all out.
So when I listened to the first book in this series, Overruled, I was kind of underwhelmed. I liked it but that was it. Still, everyone said this one was MUCH better and to give it a shot. So I did. THANK YOU EVERYONE. I loved it so much and here is why:
Jake. We have love 'em and leave 'em Jake, who doesn't want to get to know a woman at all,  go all domesticated. Well not at first. Still I loved watching him change, slowly. His relationship with the kids was great and sometimes his reactions to them were hysterical.
Chelsea. She was pretty amazing. I mean 26 and guardian to 6 kids. I have two and am older and want to run and hide some days. I think she was doing a damn good job even with the things that were going on.
The kids. Now kids in a book (or TV show or movie) can be super annoying and be obnoxious. Somehow the six kids in this one never went overboard. There was just enough of them for it to really add to the story and the relationships between them, Chelsea and Jake.
Romance. I liked it a lot. There was an early attraction but it moved a pace I thought was realistic. Plus I really felt the chemistry between Jake and Chelsea. I mean watching him change and realize there is a woman worth sticking around for was great.
Quick. I totally flew through this. I listened (at a higher speed) and finished it in just over a day. I didn't want to stop it at all!
I am now really excited for Appealed, the third in the series. I will definitely be listening to that one when it comes out. If you read the first one and were eh on it, I would say to give this one a try because I thought it was a much better book.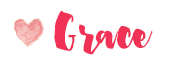 Related Posts