I received this book for free from Publisher via Netgalley in exchange for an honest review. This does not affect my opinion of the book or the content of my review.
Summer of Sloane

by Erin L. Schneider
Published by Disney-Hyperion on May 3rd 2016
Genres: Contemporary, Young Adult
Pages: 304
Format: eARC
Source: Publisher via Netgalley
Goodreads

Warm Hawaiian sun. Lazy beach days. Flirty texts with her boyfriend back in Seattle.
These are the things seventeen-year-old Sloane McIntyre pictured when she imagined the summer she'd be spending at her mom's home in Hawaii with her twin brother, Penn. Instead, after learning an unthinkable secret about her boyfriend, Tyler, and best friend, Mick, all she has is a fractured hand and a completely shattered heart.
Once she arrives in Honolulu, though, Sloane hopes that Hawaii might just be the escape she needs. With beach bonfires, old friends, exotic food, and the wonders of a waterproof cast, there's no reason Sloane shouldn't enjoy her summer. And when she meets Finn McAllister, the handsome son of a hotel magnate who doesn't always play by the rules, she knows he's the perfect distraction from everything that's so wrong back home.
But it turns out a measly ocean isn't nearly enough to stop all the emails, texts, and voicemails from her ex-boyfriend and ex-best friend, desperate to explain away their betrayal. And as her casual connection with Finn grows deeper, Sloane's carefree summer might not be as easy to find as she'd hoped. Weighing years of history with Mick and Tyler against their deception, and the delicate possibility of new love, Sloane must decide when to forgive, and when to live for herself.
Review
After Sloane finds out some really troubling news from her best friend Mick and boyfriend Tyler, she leaves with her brother for her summer in Hawaii with their mother. She is determined to forget them and the drama and enjoy her summer in the sun. Being with her friends down there, getting a fun job and meeting the super hot Finn her summer is starting to go as planned. Still she can only ignore Mick and Tyler for so long. Will that her ruin her summer? More importantly, what will she do about it.
First off I am a sucker for anything set in Hawaii. I mean it was one of the most amazing places I have ever been to and I love to relive it through books. Second, have you seen that cover?? Amazing and totally captures the spirit of the book. However while the cover may be amazing I didn't feel like the story inside quite matched up.
Things I Liked
Sloane. She was a wonderful character who really found herself as the summer went on. She embraced the changes in her life and became stronger. Even with all the stuff she was dealing with back in Seattle she carried on with her friends, family, and job. I love when we have character growth and that was the case here.
Her Family. While her parents were divorced they seemed to both be present, friendly with each other and do the best for their children. Her twin brother Penn was a goog brother to her and stuck by her while not getting in the middle of her drama. My only thing is her mom so seemed as trying to buy off her daughter's love, which Sloane mentions, but nothing was done to address this. A little weird.
Her Hawaiian friends. Sloane had her best friend from Hawaii Mia during her summer. She was fun, supportive and understanding. She also made other good friends at her job which showed up. They seemed like good people with little drama – which is what she needed.
Setting. Hawaii. Need I say more???
Things I Didn't Like As Much
DRAMA, DRAMA, DRAMA. Oh man, there is more stuff going on in the little book. Without giving too much there seems to be a lot of cheating, suspected cheating, maybe cheating, etc. So if you don't like cheating in your books turn around now. But there are issues with Sloane, Tyler, and Mick, Penn and a girl, Sloane and Finn and whatever else. There is always something going on, some miscommunication and ugh. Maybe it was just me, though.
Predictable. I just felt like a lot of it was somewhat predictable. I could see the ending coming. I mean it always isn't a bad thing being predictable but I don't know. It kind of leads me to my last point . . .
Just Missing Something. Sometimes you just don't connect wth a book for some reason. Sometimes you can't put your finger on it. And that is the case here. There is nothing WRONG with the book, there just isn't that THING that makes me love it.
Still this was a super quick read and kept me interested in it. The writing was lovely and has me interested in the next thing Erin Schneider does. While it wasn't my favorite I am sure many will enjoy it a lot.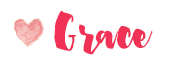 Related Posts